Official: Lakovic is already the coach of Granca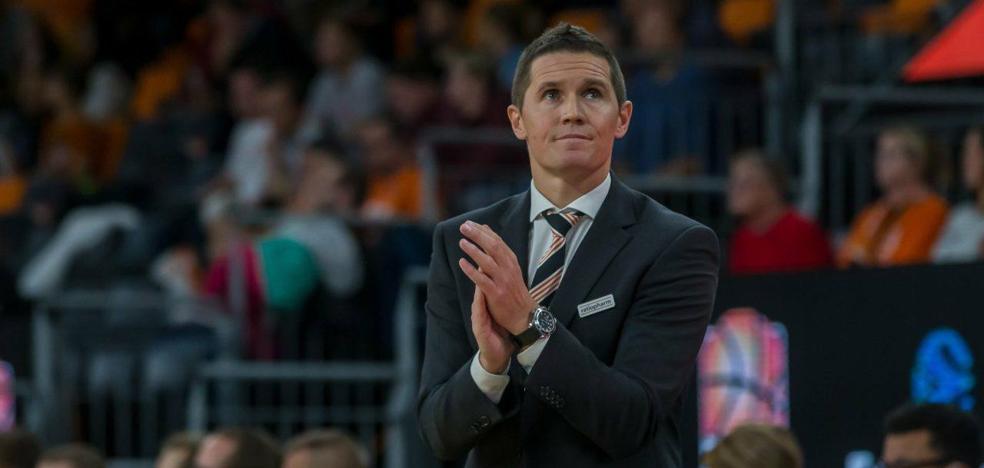 endesa league
The Claretian club confirms the coach, who comes from Ratiopharm Ulm, to replace Porfi Fisac. sign two seasons
CB Gran Canaria already has a coach.
Jaka Lakovic is the chosen one to take over the reins of the Claretian group and thus replace Porfi Fisac, whose contract ends at the end of the month. He signs for the next two campaigns.
Jaka Lakovic (Ljubljana, 1978)
comes from Ratiopharm Ulm, where he has been the last three seasons. The Slovenian coach knows the Endesa League perfectly, since he played five seasons defending the Barça colors (2006-2011), where he won a Euroleague, two League titles, three Copa del Rey Cups and two Super Cups.
Started his career on the bench as an assistant coach in the 2016-17 academic year
at Barca B and in the selection of his country, where he has achieved great successes such as the Gold medal achieved in the 2017 Eurobasket.
Signing for the next two seasons

From there,
He was also an assistant at Bilbao Basket (2017-18)where he also managed four games as head coach, and at Joventut (2018-19) before joining Ulm as head coach in the summer of 2019.
In this season just ended
reached the quarterfinals of the 7DAYS EuroCup with Ratiopharm Ulm, with whom he visited the Gran Canaria Arena on matchday 6 of the regular league, taking the win. In the BBL, the domestic competition, his team finished in fifth place in the regular phase with a balance of 22 wins and 12 losses, reaching the playoffs for the title, where they fell in the quarterfinals against MHP Riesen Ludwisgburg.
On the other hand, the club announced that it is expected that Lakovi
c land next week in Gran Canaria for its official presentation.