Offering and wishes from Granca to the Virgen del Pino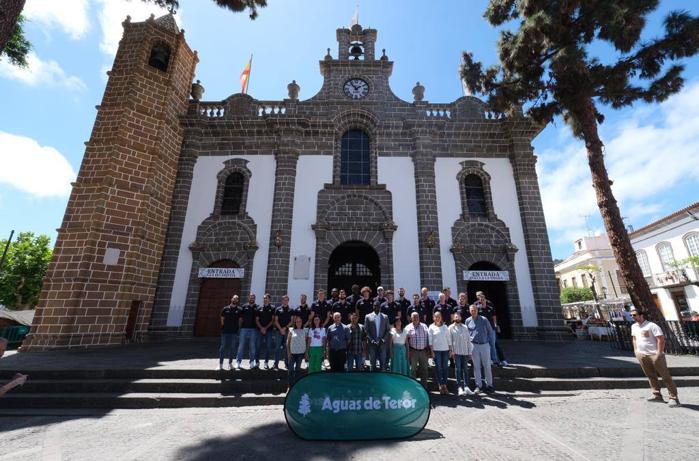 endesa league
The Claretian club visited the Patron Saint in Teror this Wednesday
The
Gran Canaria Basketball Club He had not been to Villa Mariana since 2019, being forced by the coronavirus pandemic to stop the traditional
floral offering to the Virgin of Pinor before the start of each season.
The Claretian staff, with its president
Sitapha Savane at the head, he resumed this visit with the illusion of asking and offering his best wishes to the Patron Saint in the Basilica del Pino.
The 1st Deputy Mayor and Councilor for Sports of the Teror City Council,
Laura Quintanaand the parish priest of the Basilica del Pino,
Jorge Martin de la CobaThey welcomed the Claretian expedition in the Plaza del Pino, where a good number of fans were waiting.