Offensive of Gran Canaria to tie the continuity of Albicy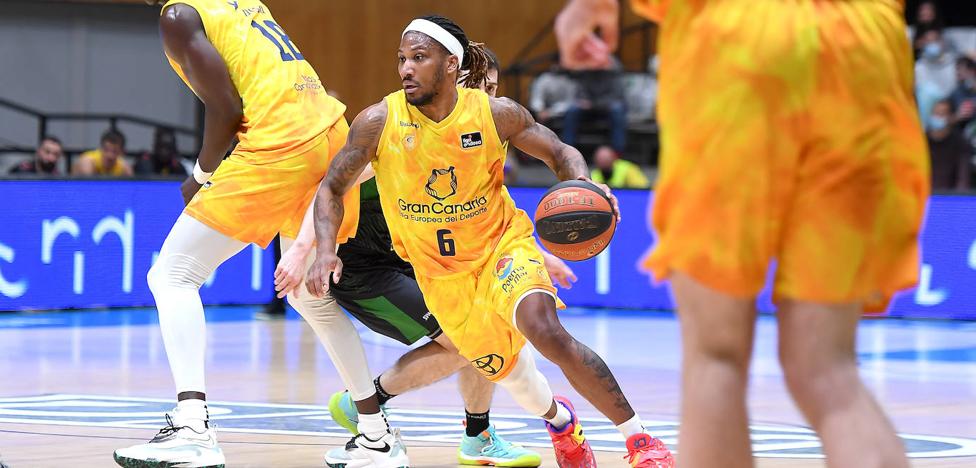 endesa league
The French point guard ends his contract this summer and the Claretian club is working to extend the relationship for two more seasons
The Gran Canaria Basketball Club wants Andrew Albicy to continue being the compass of the project on the parquet. The 32-year-old French game director is celebrating his second season on the island and has become a decisive piece under the Segovian coach Porfi Fisac.
Albicy, who averaged 6.2 points, 1.8 rebounds, 4.3 assists and 8.5 PIR credits in 23 minutes on average in the 26 games played in the regular phase of the Endesa League and 6.8 points, 2.3 rebounds, 6.2 assists, 1.8 recoveries and 12.9 of valuation in 24 minutes in the 15 commitments in the EuroCup,
contract ends this summer and handles a proposal from the Claretian entity to extend the link for two more campaigns.
However, as this newspaper has been able to learn, after the conversations held between both parties,
positions are far apart at the moment.
The player from Sévres, who was not at full capacity until matchday four of the domestic competition due to a micro-tear in the vastus medialis of his right leg suffered at the Tokyo Olympics, where France won the silver medal,
exhibited his leadership and his enormous ability to set the pace in attack and defense in a group that was launched to the Copa del Rey before visiting Lenovo Tenerife -seven wins and three losses-.
His injury in the duel against Bitci Baskonia -fibrillar rupture in the
femoral biceps of the left leg - and on the eve of the Canarian derby
he left Gran Canaria without his guide on the field in mid-Novembersubsequently accumulating seven consecutive losses in the ACB, although he already participated in the last one.
His return was expected above anything else after the FIBA ​​break once the match against Lenovo Tenerife was held, but the French captain attended the meeting with his country and returned with
a fibrillar rupture in the biceps femoris grade two, which
lengthened his return until the end of January.
Since then,
Albicy captained to a Granca leader in Europe -he gave in to Andorra in the quarterfinals- and who stepped on the accelerator in the ACB to assault the Playoff zone, something that he certified on the last day thanks to a carom with Murcia and Bilbao as protagonists as well.
Now, it's time for the almost impossible mission to knock Barça down.