Ofelia ('Masterchef 9'): "The Àbac has its doors open for me"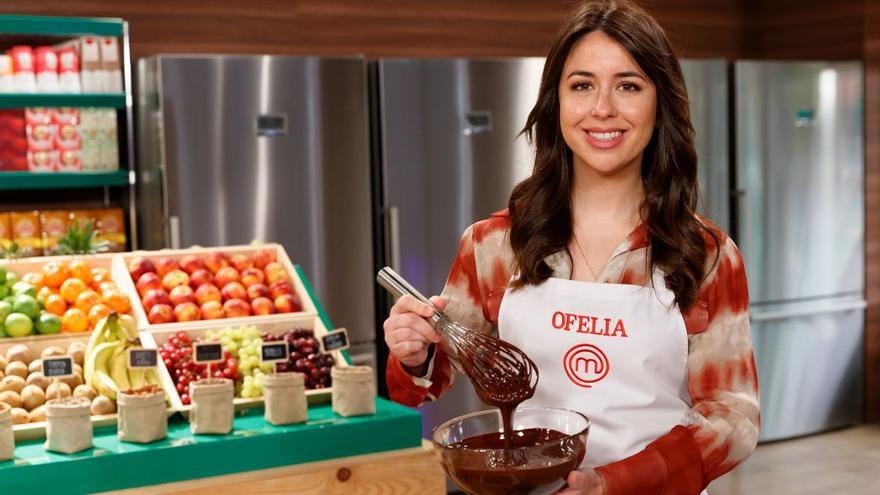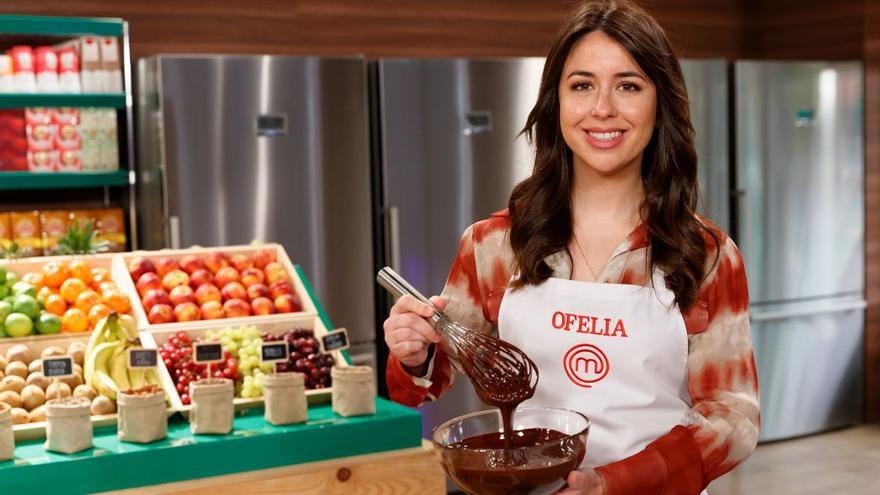 Ofelia, the most controversial and naive contestant of 'Masterchef 9 ', stayed this Tuesday at the gates of the final of the cooking contest of TVE-1, in which Meri, Fran, Arnau and María will compete next week. The Galician recognizes that, due to her way of being, she is used to awakening loves or hatred, something that has been reflected among her colleagues (her piques with María or Pepe have been heard) and among the audience, since she is the aspirant who has generated more comments this season, both questioning her naivety and clueless airs and accusing the rest of competitors who were bullying him. She stays with the positive and with the experience of feeling the 'winning horse' of her admired Jordi Cruz.
-Do you think you deserved to have reached the final of 'Masterchef'?
-I think he deserved to be in the final, even if he didn't compete (laughs). Being able to go with the team to the last outside. In the end it is the most beautiful thing: traveling with the team, cooking all together, for me that was the prize. But I worked very well in the outdoor test, although I think I had two programs very weak.
-Has your life changed since you left the program? Have you considered leaving 'marketing' to dedicate yourself to the kitchen?
-My life has changed from the moment I signed up. The experience of passing the 'casting' is very beautiful and, in the end, any event in life molds you in one way or another. But of course, 'marketing' is very good for me, so I will combine it with cooking and horses. Since the riders are elite athletes and need healthy food.
-Have you been to the Àbac? Have you convinced Jordi Cruz to do a 'stage' at your restaurant?
-The Àbac has its doors open for me, Jordi Cruz has made it clear to me, but for now I have to finish my projects. Although… don't be surprised if we make an incredible video! And who knows if the next 'Polo International' in Barcelona has Jordi and a servant as chefs (laughs).
-He has not won 'Masterchef', but she is the contestant who has generated the most loves and hates among the audience. Did you expect it? Because you have ever commented that it is something that happens regularly in your life.
-Either you love me or you hate me, I prefer it to be the first, but sometimes it is not like that. I am who I am, although I try to improve every day, I am transparent and, in 'Masterchef', at all times you forget that there are cameras ... you have enough with cooking. But I have to say, I gave it my all on the show.
-What have you noticed the most outside from the public, support or criticism?
-I only look at the positive. In addition, the public has not lived the experience, therefore, an incredible thing that they have missed. So, by not living it, you never understand it one hundred percent.
-Do you think that your fellow contestants have not understood you? Because they have come to label her as "false", "egocentric" and that "she is a victim".
-I believe that we are all different and empathy is a virtue that must be put into practice more often, but the entire population, including myself the first. Not judging should be the first action.
-Has coexistence in the program been complicated with your classmates? Because from the outside it did seem that way.
-It has not been easy, at all, although many of them have helped me infinitely and, as I said, I keep the good stuff. But get 16 people to live three
months, if they get along better than us, we give them an award. It is hard and more in a 'talent' like this that is the hardest in the world.
-Have you ever felt isolated in this contest?
-The team would not consent to that. They are great professionals, they treat us incredible.
-Do you think that Maria has slaughtered you?
- I believe that each one made his program as he felt it, and thus it has to be. I am proud of my actions.
-How is your relationship with your partner Jose? Because it was said that there was something between the two.
-Jose is pure love, but the program is very hard, it is not to be picking daisies. At another time, who knows?
-Are Jordi Cruz's books your favorite reading?
-Undoubtedly. 'Cook at home like a chef', only with that well-studied book and a lot of attitude, you can reach the final. Imagine how amazing his books are. Jordi Cruz is a 'crack' and I admire him infinite.
-Do you think that the judges have valued her more for her attitude (they said she did not stop talking, that she was distracted in the tests) than for the quality of her dishes?
-The judges are fair and professional, I do not feel with the ability to judge their verdicts.
-Do you leave a friend in 'Masterchef'?
-Meri and Ame [ Amelicious] They are my great friends, and I don't leave them in 'Masterchef', they come with me and I with them. That's what friendship is, right?
-Who wants to be proclaimed the winner this season?
-Of course I want Meri to win, it's love, and she deserves it. Not only for his cuisine, but for the passion he puts into everything, and for his quality as a person.