October series: from 'Riot' to the return of 'The Mandalorian'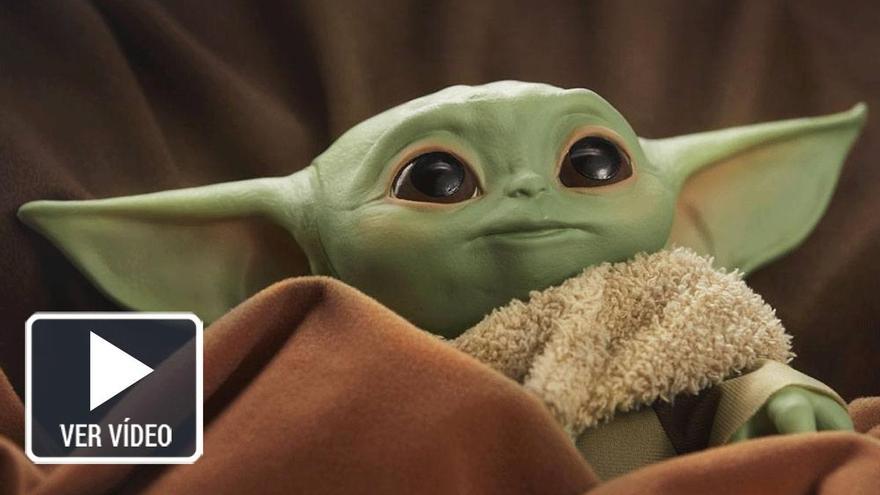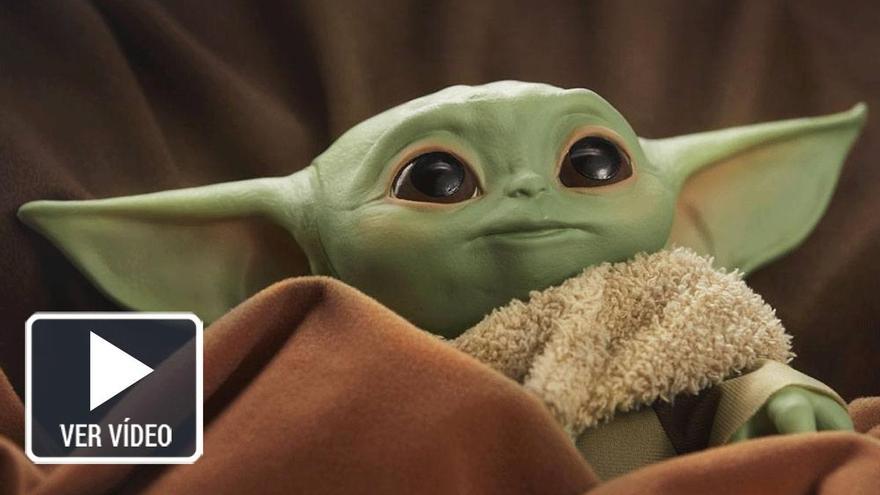 The premiere of 'Riot gear'-the long-awaited crime series by Rodrigo Sorogoyen- leads the fiction novelties of the month of October, in which the second season of' The Mandalorian ', the miniseries of Nicole Kidman and Hugh Grant 'The Undoing', the dystopian' A happy world 'and the new Manolo Caro,' Someone has to die '.
'ANTIRISTURBES': October 16 at Movistar +
Applauded at the recent San Sebastian Film Festival, the series 'Anti-riot', created by Rodrigo Sorogoyen and Isabel Peña, focuses on the story of six anti-riot police that they will have to face an accusation of reckless homicide after a death occurred in the execution of an eviction in the center of Madrid.
Raúl Arévalo, Roberto Álamo, Álex García, Hovik Keuchkerian, Raúl Prieto and Patrick Criado They lead this vibrant six-part series, in which, however, the starring role falls on actress Vicky Luengo, who plays the relentless Internal Affairs detective in charge of the case who discovers that there is something else behind that particular eviction.
'THE UNDOING': October 26 on HBO
Nicole Kidman and Hugh Grant put themselves in the shoes of Grace and Jonathan Fraser, a couple with a dream life who, overnight, see how it is broken into pieces after a violent death in their environment that reveals terrible secrets.
Susanne Bier directs this six-part miniseries written by David E. Kelley in which the fate of Grace (Kidman) and his struggle to start from scratch and create a new life for his son (Noah Jupe) it will be the plot of fiction.
'THE MANDALORIAN': Season 2, October 30 on Disney +
'The Mandalorian', the first non-animated series in the universe 'Star wars, will arrive at Disney + at the end of the month to resume the story of its first installment and, above all, to continue stealing the hearts of fans with the character of Baby yoda.
The new batch of chapters will follow, once again, in the footsteps of the lonely character played by the Chilean Pedro Pascal who, after the fall of the Empire, continues his journey away from the authority of the New Republic.
In addition to knowing, as Variety announced in April, that the series has already launched its third season, It has also been confirmed that this new season, which will continue to have that adventurous and space western air that fans of the saga fell in love with, will feature characters such as Boba Fett and Ahsoka Tano.
'EMILY IN PARIS': October 2 on Netflix.
Emily, an ambitious Chicago marketing executive sees her dreams come true by landing a position in Paris when your company takes over a luxury marketing French company, an opportunity that will fill your life with adventures, challenges and a daily struggle to win the favor of your new colleagues, make friends and try your luck in the love.
Under this premise starts 'Emily in Paris', the new series of Netflix Created, Written and Produced by Darren Star ('Younger', 'Sex and the City'), starring and produced by Lily Collins and featuring Ashley Park ('Mean Girls on Broadway', 'San Francisco Stories'), Samuel Arnold, Lucas Bravo or Philippine Leroy Beaulieu, among others, in its cast.
'A HAPPY WORLD': October 4 on Starzplay
Based on the revolutionary dystopian novel of the same name by Aldous Huxley, written in 1932, 'Brave new world' presents a world in which a "perfect" society achieves an apparent peace and stability by prohibiting its inhabitants from privacy, money, monogamy, family or history itself.
Bernard Marx (Harry Lloyd) and Lenina Crowne (Jessica Brown-Findlay) they do not know beyond this idyllic but rigid social order and curiosity, together with the incursion of John 'The Wild' (Alden Ehrenreich), provokes in them an irrepressible desire to explore and discover if there is life beyond that imposed social structure.
'SOULMATES': October 5 at AMC
'Soulmates', an AMC original series co-written by Emmy winner Will Bridges and Brett Goldstein, hits the small screen for offer a story, which takes place in the not too distant future, in which the possibility of knowing, unequivocally, our soul mate arises by conducting a scientific test.
Through a completely new format for AMC, each episode has a cast -in which the Spanish actress Laia Costa stands out- and a different plot that will explore the consequences of knowing, or not knowing, the test results and the impact this will have on those relationships.
'THE CURSE OF BLY MANOR': October 9 on Netflix
After a first installment located in Hill House, Mike Flanagan's series moves to Bly Manor to re-immerse itself in a haunted mansion, in this case, taking as reference the novel "Another Turn of the Screw" and the iconic and terrifying stories of Henry James.
"In Bly dying does not mean disappearing", announces Netflix in the promotions of a series, set in England in the 80s, which will focus on a nanny (Victoria Pedretti) who arrives at Bly Manor to take care of two orphans whose last nanny died under strange circumstances.
'SOMEBODY HAS TO DIE': October 16 on Netflix
Set in the conservative Spain of 1950, 'Someone has to die', the new series by Mexican Manolo Caro ("All the flowers"), presents a story in which appearances and family ties play a fundamental role.
Shot in Spain, this three-part miniseries stars Carmen Maura, Cecilia Suárez, Ernesto Alterio, Alejandro Speitzer, and award-winning dancer Isaac Hernández. The cast is completed by Ester Exposito, Pilar Castro, Mariola Fuentes and Carlos Cuevas.
'THE QUEEN'S GAMBIT': October 23 on Netflix
Psychological thriller starring Anya Taylor-Joy ("Multiple", "The new mutants") who gives life to a young orphan with an addiction to tranquilizers -provided, as sedatives, by the authorities to the children of her orphanage- who develops an extraordinary talent for chess, a world dominated by men.
'UTOPIA': October 30 on Amazon Prime Video
American remake of the famous British fiction of the same name, 'Utopia', adapted by Gillian Flynn, is an eight-part thriller focused on a group of comic book fans who meet online and bond over their obsession with a seemingly fictional comic called 'Utopia'.
Curiously, the series, marked by conspiracy theories, raises how the mysterious comic would have anticipated the pandemics of the future, emphasizing the development of a sect that fights to end overpopulation on the planet.