October, a 'black' month for the economy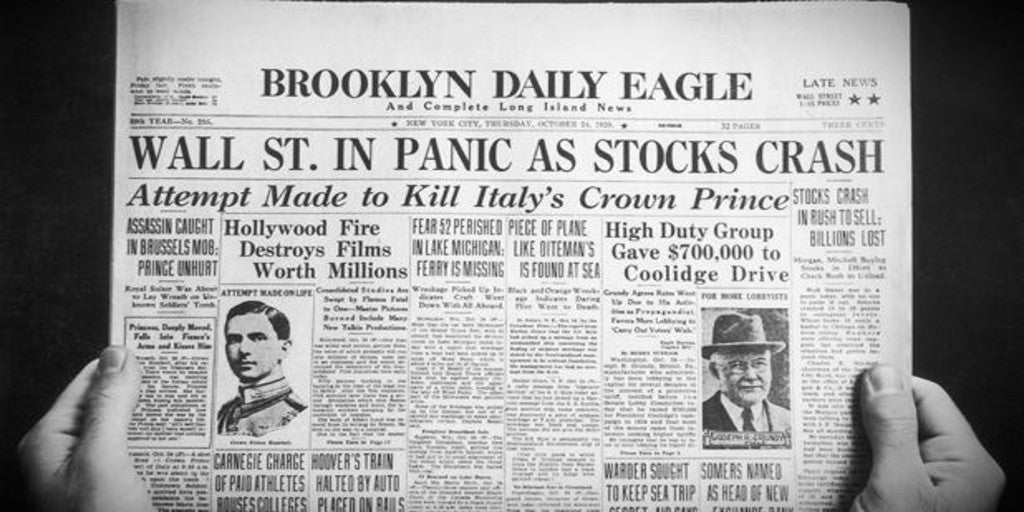 Madrid
Updated:
Keep

Confirmation that inflation shot up 5.4% in October In interannual rate, the highest percentage registered for 29 years, it brings to mind other months of October that have been disastrous for the economy, both nationally and internationally.
In our country, for example, the average price of electricity Last month it reached 200 euros per megawatt hour (MWh) in the wholesale market, a figure unknown until now. It is 446.6% more than in October 2020 (36.59 euros).
It was also a month of October, in 2008, when the number of registered unemployed in public employment services it increased by 192,658 people, a monthly historical record. That year, in the midst of the economic crisis,
Unemployment grew by almost one million people (999,418). However, last month the number of unemployed fell by 734 workers. It was the first decline this month in 46 years.
Even on October 1 the Maghreb gas pipeline it was closed by Algeria. Through it, more than 20% of the gas that we consume has reached Spain for 25 years, coming from the Algerian fields and after passing through Morocco.
On October 10, 2008, the Spanish Stock Exchange recorded the largest daily drop in its history so far, 9.14%, when the economic crisis broke out after the bankruptcy of Lehamn Brothers and junk mortgages in the US. The current record dates from March 12, 2020 ( -14%), at the beginning of the Covid-19 pandemic, followed by the drop of 12.35% in June 2016, after the Brexit vote.
In the international context, it is worth highlighting on 'Black Monday' in October 1987. On the 19th it was impossible to match all the sell orders with the buy orders on the New York Stock Exchange and the Dow Jones index plunged almost 23%.
At the end of October 1997 there was another stock market crash international due to the crisis of the Asian currencies.
And it should be remembered that Great Depression of 1929 began on October 24 of that year. In that week alone, the Dow Jones lost 30%.
Also one month of October, in this case 1973, OPEC (Organization of the Petroleum Exporting Countries) reduced its crude production and suspended its exports to the US and the Netherlands because of the support of these states to Israel in the Yon Kippur war, which caused the largest known oil crisis. The prices of crude oil and its derivatives soared and world stock markets accumulated significant falls that year and the next.