Octavia E. Butler: The Resurrection of the Great Lady of Science Fiction | Babelia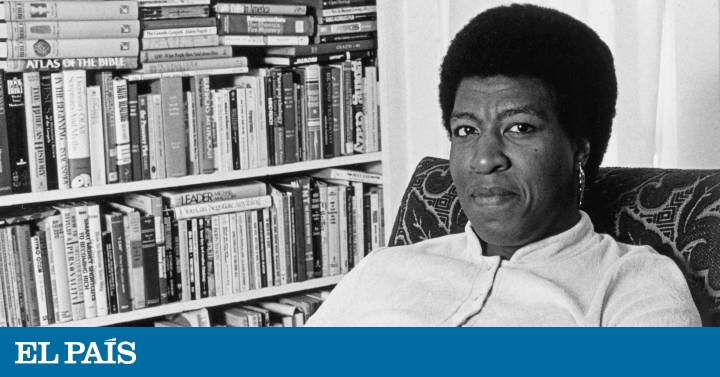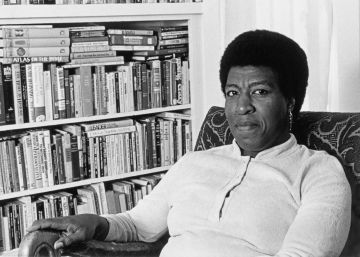 Octavia E. Butler wrote her first account at age 12. I'd been watching a horrible movie, titled The devilish girl from Mars and he had said to himself as he watched her that she could do better. Little Octavia had been devouring science fiction stories for years. I compulsively bought magazines. The classics of the time – late 50s, early 60s – Amazing, and Fantasy and Science Fiction and also Galaxy. Although not one of the protagonists of the stories she read had her skin color, she did not care about him because she was going to change things. She would deal with that devilish girl from Mars first, and then the rest.
NK Jemisin, its clearest heiressNowadays at the top of the genre – there is no more award-winning writer at the time, regardless of gender, than she – was a teenager the first time she stumbled upon one of Butler's stories. "Nothing had prepared me for that," he said about it. It was the 80s, the book was titled Dawn, and was starred by a black woman who woke up 250 years after a nuclear holocaust. "I remember being amazed to think of a black woman inhabiting the future. No one had ever done anything like this in science fiction before, "said the writer, the only person who has won the Hugo on three consecutive occasions.
Although certainly revolutionaryButler did not become famous at the time until much later. In fact, fame came to her after her sudden death – she was strolling, she fell and hit her head on the sidewalk. She was 58 years old, and it was not clear if it could have been a heart attack that caused the fall – 14 years ago. It was then that her novels, until now minority, began to sell around 100,000 copies per year. Born in Pasadena, California, in 1947, the daughter of a shoe shine and a maid, Butler grew up with her grandmother – her father died young, and her mother worked all day. The only solitary daughter, she developed, for entertainment, an enormous imagination.
Imagination that shaped, in 1971, his first published story, Crossover. A doom story starring a woman who hates her factory job and keeps thinking about committing suicide. "That was followed by another five years of editorial rejection, and a million jobs, until the next one was sold," Butler herself once explained. Not long ago, Jemisin and others of her now illustrious readers,. Marlon James and Nnedi Okorafor among them recalled that science fiction has never been a friendly place for the black race – nor any other than the white race. "It's not just that science fiction was racist, it was also the authors," said Jemisin.
In any case, Butler's science fiction stirred, from his ever maverick trench, the foundations of gender, with interspecies relations, pregnant men and sunken civilizations, addressing, from his unique point of view, issues such as that of race – never addressed in gender until then -, family, sex – everything he wrote always enjoyed a powerful and also unpublished then sexual ambiguity – biological determinism, medical science and classism. Butler knocked down, one by one, all the walls that, in their existential blindness, the genre had built, and in doing so, opened the closed season for what was to come: the twisted and complex new wave.
"When I have to face something that disturbs me, I write about it," Butler confessed in the epilogue that follows the famous story. Daughter of blood which gives its name to the collection of short stories and essays just published by Consonni and that, somehow, he resurrects it in Spanish, just before the definitive recognition of its importance in the United States occurs: next year Grand Central Publishing will reissue a good part of its novels and the Library of America will include it in the canon publishing the best of what he wrote in one volume. She wanted the writer to know exactly why she had done what she had done because sometimes she had the feeling of reading completely wrong interpretations of her stories. "It amazes me that some people have interpreted Daughter of blood like a story of slavery, "he wrote, for example.
Butler knocked down, one by one, all the walls that, in their existential blindness, the genre had built, and in doing so, opened the closed season for what was to come: the twisted and complex 'new wave'
Not, Daughter of blood It is not a story of slavery. "It is a love story between two very different beings, and it is my story about pregnant men," he explains. "Could you write a story in which a man chose to become pregnant, not because of some kind of misunderstood competitiveness to demonstrate that whatever a woman does can be done by a man, not because they compelled him, not even out of curiosity, but as act of love? ", he wondered. Did. But the explanation continues. "It is also an attempt to alleviate my fear of claws, an insect that lays its eggs on wounds caused by other insects, and grows by feeding on your meat, like a worm," he said.
The writer was going to travel to the Peruvian Amazon to research for the books in her series Xenogenesis and he knew that in that area he could meet kidneys. "Writing about my problems is my way of putting them in order," she reveals, in that same epilogue. "I remember that in an institute class, on November 22, 1963, I took a notebook and started writing my response to the news of the murder of John Kennedy," he also says. And add even more about Daughter of blood, in a sample of the kaleidoscopic of everything he wrote. "There is one more thing I tried to do in Daughter of blood. I tried to write a story about paying the rent, "he says. No slavery. On slavery he wrote in Kindred, a time travel novel that travels precisely to that moment.
She also wrote, this pioneer of afrofuturism, about fictional religions – in the series Parable, who finally took a Nebula in 1999 – and about humans they save, again and again, extraterrestrial races – this already happens in Daughter of blood, which dates from 1984, and meant his entry into the then somewhat more open universe of science fiction, as he got the Hugo and the Nebula for the best story – as happens in the series Liliths' Brood. She even wrote about vampires. Fledgling it was his last published novel – 2005 -, a story of bloodsuckers in a science fiction context – somehow linked to the universe Parable -. He also, of course, wrote the story of The devilish girl from Mars.
He made, with that story, his first novel, which ended in 1976 – and it was called Patternmaster – but that he did not publish until later, because he made it the fifth in his series Patternist, Posted by Captain Swing. He had on his side, from almost the beginning, Harlan Ellison and Samuel R. Delany. Shortly before she died, she described herself as "an asocial hermit in the midst of Seattle pessimism, and if I neglect it, a feminist, black, Baptist, with an impossible combination of ambition, laziness, insecurity, certainty and impulsiveness." She forgot to say that there was also a girl who was called Junie by her mother, who one day decided to turn off the television and write better what she was seeing, because what she was seeing had nothing to do with her.