Ocine Premium 7 Palmas opens its doors to the best visual technology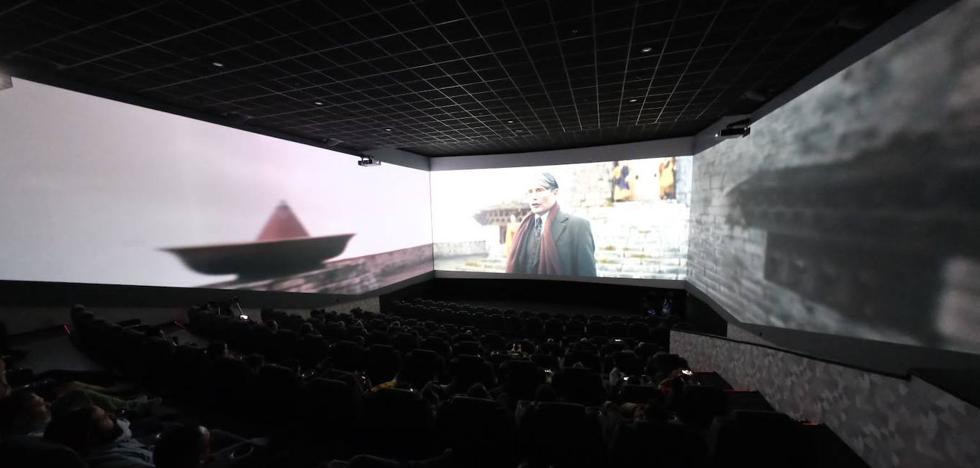 The rooms of this new cinema, installed in the CC 7 Palmas, have the latest advances in image and sound quality
Gran Canaria has from today a new proposal to enjoy the seventh art with the latest trends in technology and comfort. The company
OCINE is already installed in the 7 Palmas Shopping and Leisure Centerin Las Palmas de Gran Canaria, with an extensive renovation and the incorporation of the latest advances in image and sound quality, based on Screen X immersive technology with 270-degree vision, and the
last trends also in terms of the comfort of their seats.
The opening ceremony held today was attended by prominent authorities from the
politics, society and culture of the island.
OCINE, one of the three film exhibition companies
most important in Spain, is a pioneering Spanish company in the incorporation of new technologies and one of the three most important operators in the country. Now it is positioned as a forerunner in the premium and sensory attention of viewers.
After their recent triumphs with the OCINE PREMIUM BAHÍA REAL complex in Santander, the OCINE URBAN X-MADRID complex in Alcorcón and OCINE PREMIUM LOS FRESNOS in Gijón, they have taken another step forward by opening OCINE PREMIUM 7 PALMAS, a complex with 9 rooms and 1,329 locations in total, located in the 7 Palmas Shopping and Leisure Center in Las Palmas de Gran Canaria.
In addition to having the central screen and its projector, the room with Screen X technology has
two more screens on the sides, with their respective projectors. This makes the viewer more immersed in the film, expanding the usual field of view to 270 degrees.
This is offered in certain scenes, not in the complete film, making you a part of what happens in the film and living it with greater intensity. Is a
state-of-the-art South Korean technology and that they will have exclusively for the viewers of OCINE PREMIUM 7 PALMAS for the next few years.
Dolby Atmos, on the other hand, is the first equipment for immersive sound by objects. The room has
64 channelswith speakers not only behind the screen, on the sides and behind the viewer, but also on the ceiling, capable of reproducing each sound independently.