Ocine lands in Siete Palmas with the latest technology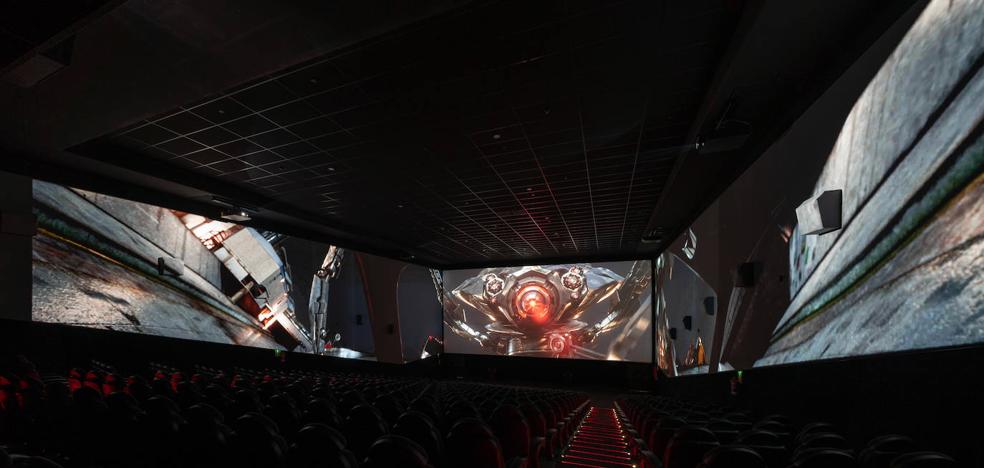 The future of cinema is already here. The experience of going to the cinema is completely renewed thanks to the commitment of
OCinema Premium 7 Palmas called to satisfy an audience that seeks the best cinematographic experience through maximum excellence. Lovers of the seventh art have an unavoidable date from the next
May 24 in it
7 Palmas Shopping and Leisure Center to get to know the new exhibition halls and feel the greatest advance in technology in recent times.
The Ocine company, one of the three most important cinematographic exhibition companies in Spain and the new operator of the cinemas of the 7 Palmas Shopping and Leisure Center, has carried out a
profound transformation of the facilities.
The latest in technology, innovation and comfort has been installed in its renovated space, through
nine rooms and 1,324 seatscompletely updating the experience of going to the cinema and the original illusion of entering the screen, this time, through a new maximum quality exhibition formula based on the immersive experience of
270 degrees.
Image of one of the new rooms.

The proposed renovation will feature floodlights
NEC laser state-of-the-art in all its rooms, except for one that will also be
4kand is based on
ScreenX, a technology that allows you to get inside the film, with a projection of
270º, immersive sound and a surround screen that expands the image to the side walls of the room.
Another novelty is in the application of
Dolby Atmosa technology that stands out for being the first hybrid surround sound system, in which the classic channels (5.1, 7.1 or 9.1), called 'beds', are intermixed to generate the immersive environment.