Nuria Roca premieres 'Family Feud' in front of 'Deluxe', which receives Gianmarco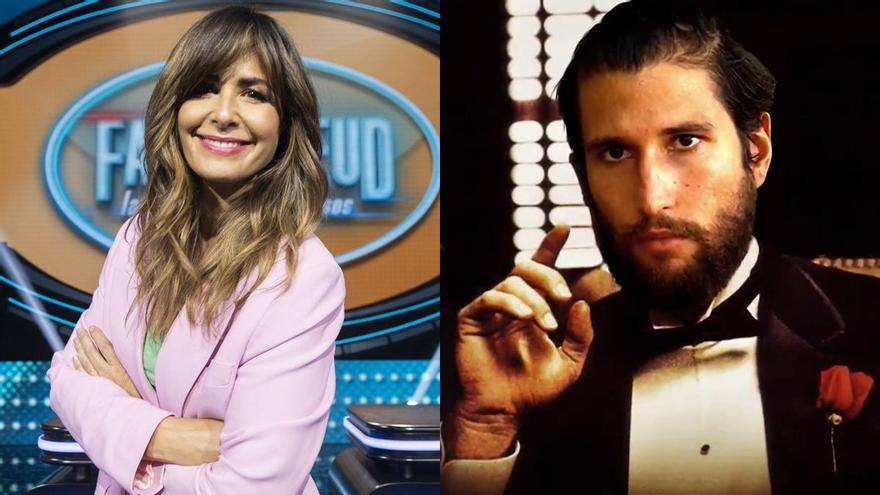 Antenna 3 keep betting on entertainment for Friday night. A week after the end of 'La voz kids', the Atresmedia chain premieres in prime time 'Family Feud: the battle of the famous' (10pm). Nuria Roca is at the forefront of this new format in which humor, competition and spectacularity are part of its main features. Two teams made up of five famous names who have a connection to each other will face off in several rounds to guess the most popular answers that 100 people have given to questions of all kinds. The team with the most points will go to a final round in which they can win up to 15,000 euros that will go to a charity. The programs participate in tonight's delivery 'Mask Singer' and 'TCMS'.
The new bet of Antenna 3 He will measure forces against 'Friday Deluxe', which tonight (22:00 hours) will receive Gianmarco on his set. The Italian will talk about his time at 'Survivors' after finishing in second position and will answer all the doubts about his current relationship with Olga Moreno.
The 1 occupies its prime time with the movie 'Invincible'
The 1 offers at 10pm the movie 'Invincible', directed by Angelina Jolie and starring Jack O'Connell. It is an epic drama that tells the incredible life of the pilot and war hero Louis "Louie" Zamperini, who along with two crew members survived 47 days on a raft after his bomber crashed, before being captured by the Japanese navy. and sent to a prison camp during World War II.
Cinema in Cuatro and 'Investigation Team' in laSexta
'Fight or die' It is the film that Cuatro is broadcasting this Friday (10:45 pm) inside its container 'The blockbuster'. Zoe is a young 17-year-old teenager about to finish high school and graduate, but things take a turn in her life when four armed robbers besiege her high school in the middle of class. Several students are killed and there are many hostages. The film will face the report 'New squatters' by 'Investigation team' on laSexta (10:30 pm).