Nueva Canarias is already registered again in the party registry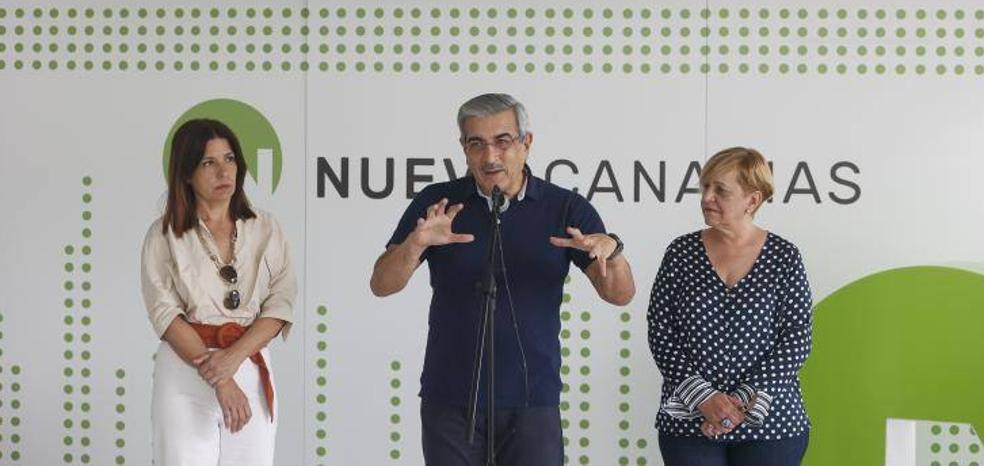 Appears as Nueva Canarias-Bloque Canarista (NC-BC)
New Canary return to match log
Ministry of Interior. He does it with the name of
Nueva Canarias-Canarista Bloc (NC-BC).
With this registration, NC takes a first and important step for the
regularization of your situation after being excluded from the registry for not having presented the update of its statutes, which led to a dispute in the National High Court of which the party said it had not received notification.
Roman Rodriguezpresident of Nueva Canarias, had already indicated this summer that the registration in the registry would be resolved and that what happened did not affect the representativeness of those elected under the acronym NC or their legitimacy as elected or public officials.
In this new inscription, NC
includes a reference to "canarismo"a political concept with which NC wants to broaden its social base, even welcoming those who do not fully identify with the 'nationalist' label but with progressive theses that NC defends.
The origin of Nueva Canarias goes back to the
February 26, 2005when an assembly of 500 people from Gran Canaria decides to form a new progressive nationalist political force, to be called Nueva Canarias – Nueva Gran Canaria.
As the party recalls on its website, the days
June 11 and 12 That same year the party held its constituent congress where 4 papers were approved (strategic, ideological, organizational and youth) and 22 resolutions that contain our proposals for
address the problems of the Canary Islands and set the strategic lines that characterize this project. Some expanded and updated proposals in our II National Congress, held in April 2009 under the slogan 'Answers: New ideas, New times'.
In it they debated and approved a
Political paper and another on Organizationas well as a dozen resolutions.