Nueva Canarias already organizes next year's elections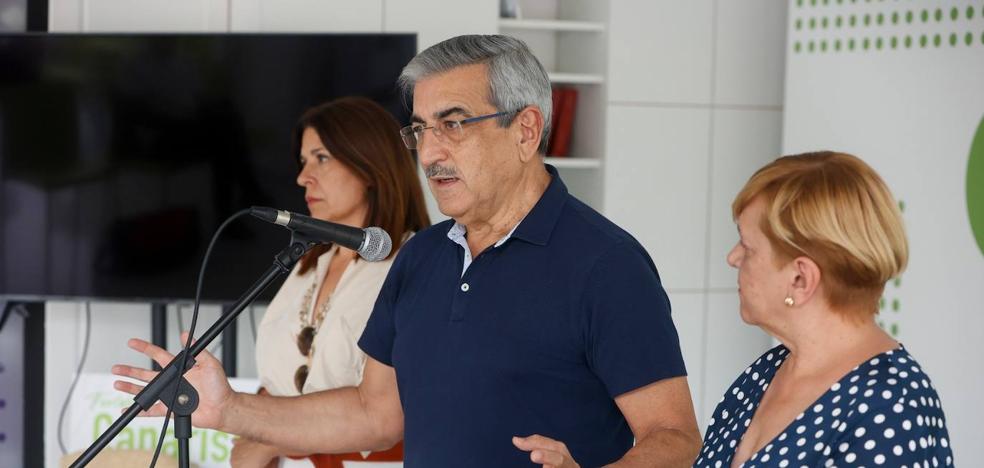 One of its objectives, facing the 2023 elections, will be to reinforce training in Tenerife
The president of Nueva Canarias (NC), Román Rodríguez, together with the party spokesman and the organization secretary, Luis Campos and Carmelo Ramírez, respectively, will be responsible for organizing the electoral campaign for the 2023 elections, for which one of their objectives will be
reinforce training in Tenerife.
At a press conference after the meeting of the NC national executive, Rodríguez reported on the agreements adopted in preparation for the electoral process, which the party intends to start next September with the regional, island and local committees constituted.
July has been set as the deadline for this. when the national executive will meet again, Rodríguez has indicated, who has indicated that in the national electoral committee there will be a representative from each island, although he will be in charge of coordinating programs; Ramírez will take on internal and organizational affairs, and Luis Campos will focus on campaign design.
The NC leader has trusted that the
progressive canarismo of his party manages to add more formations and movements, especially in Tenerife to strengthen the organization on that island, and has said that agreements are already being negotiated, in this sense, and that they will be announced once they are closed.
He has emphasized the
"wide range" enjoyed by the formations that have joined the nationalist project, which already has a dozen, the last Alternative for Antigua de Fuerteventura, whose mayor, Matías Peña, presides over NC on the island.
The NC national executive has also evaluated the fifth congress recently held by the party, a process in which work was carried out and a
satisfactory result and which has emphasized the participatory aspect and, in particular, the program content for next year's elections, when the regional and municipal elections will be held in the Canary Islands, in addition to the general elections in November.
Rodríguez has affirmed that the work that the party will carry out in preparation for the elections
will not interfere in the work of governmentboth in the Executive of the Canary Islands and in the rest of the administrations of the islands where they govern.