Noveleros repeats record for Christmas with 11.8% audience share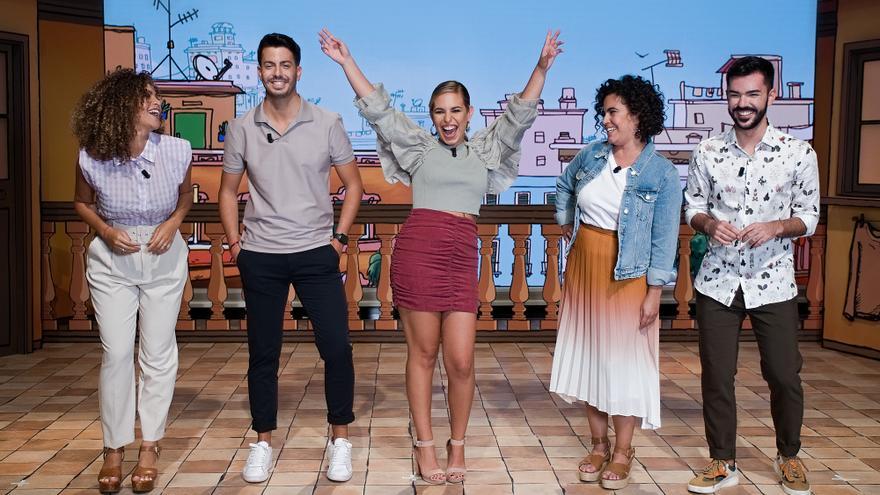 The veteran program Noveleros de Televisión Canaria logged on Tuesday his record of 2020. Score 11.8% screen share and an average of 86,000 viewers, one of the best Christmas records on Televisión Canaria together with En Otra Clave. His most watched minute is at 11:09 p.m. At this time Noveleros scored a 15.4% audience share and 108,000 viewers. Tonight Noveleros contributed 10.1% to the channel's average of the day.
One more week Noveleros is placed among the three contents most viewed by canaries on Tuesdays. 156,000 canaries followed some moment of the program that showed us "Splendid" canaries.
Tonight Noveleros will get closer to the culture and customs of India. Noveleros reporters will know, first-hand, the respect that Hindus feel for our islands and how they have integrated despite being almost 9,000 kilometers from their country.
Naresh is an authentic Canarian Hindu whose family was one of the first to arrive in the Archipelago. Despite living here practically all his life, he has not forgotten his roots and continues to have the customs of India. Together with his family he celebrates a festival unknown to us: El Deepawali. A very important celebration for them that kicks off the Hindu year in November. Dipu grew up in Gran Canaria but his family is originally from India. In the sixties his parents came to the Archipelago looking for a better life. He also wanted to turn his around six years ago and, together with his wife Taruma, decided to settle in El Hierro. Poonam landed on Lanzarote from Bombay twenty-six years ago. She left her homeland after marrying in India and, together with her husband, began a life on the island of the hutch. Between dancing and dancing, Salony, a Hindu who has bollywood dance rhythm in the blood. Gope is a very diplomatic Hindu, and he has been in charge of the Consulate of India in the Canary Islands for twenty-seven years.
Noveleros also prepares a special program for the most magical night of the year "Twelfth Night" for Tuesday, January 5. In such an atypical Christmas Noveleros has wanted to contribute his grain of sand and has shared much enthusiasm and joy in the houses of some of the protagonists who have passed through the program this 2020. In addition, he will live the night of kings with a Canarian family for hours prior to the arrival of the Magi.
Noveleros is a format by Suelta el Mando Factoría Audiovisual with executive production by Santi Gutiérrez, under the direction of Eva Castillejo and the production direction of Milagros Gutiérrez.