Notes of genuine entrepreneurship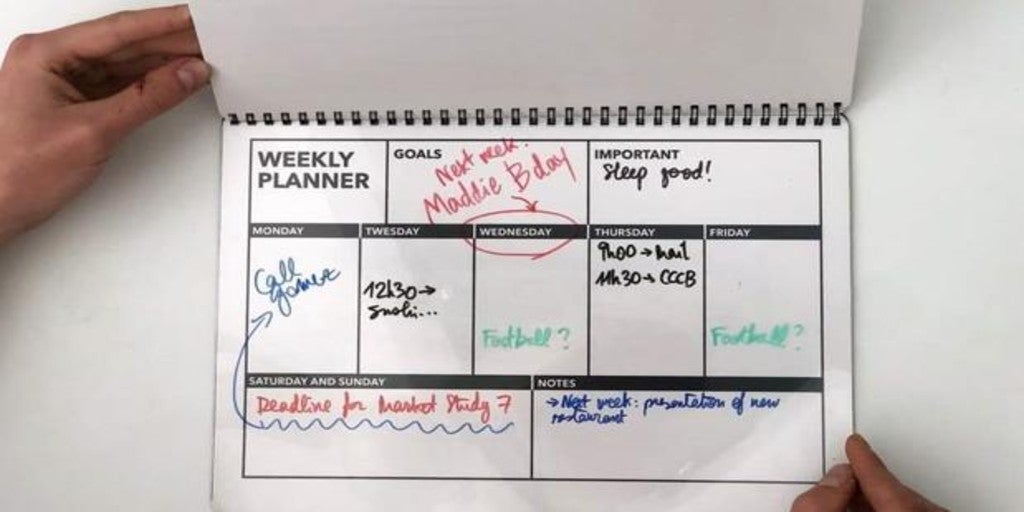 MADRID
Updated:
save

Before becoming an entrepreneur and CEO of Undonotebook, the Barcelona-based journalist Glòria Ayuso had filled mountains of paper notebooks with notes taken as notes from the natural world. Having been an intensive user contributed to the idea of ​​creating an infinite notebook and, therefore, ecological, thanks to the fact that its white pages are made of slate. The long-lasting and fully reusable notebook you have created is complemented by transparent sheets that can be overlaid, making it easy to add or rectify the original content, while keeping it intact.
According to Ayuso, "the best thing about UNDO is realizing that a little is enough. With a single notebook you have enough for everything that, even today, despite having computers, we continue to write down, write and draw in countless places ». This allows work meetings to be more dynamic, because it facilitates communication. Writing down ideas or adding pictures has been shown to increase understanding of concepts. This is due to the intervention of the visual and kinesthetic channel, in addition to the verbal one.
The initiative has completed two years, a time in which it has established itself as the first "ecofriendly" notebook on the market, based on responsible production and consumption. Its first model, called Executive, was oriented to work environments, creative and educational environments. Now, it launches new models, such as the UNDO Godraw, with two sizes (A4 and 9.7), and the UNDO Weekly Planner, which incorporates a weekly calendar and a task board. Oriented to a more sporting environment and designed above all for coaches, the UNDO Football and UNDO Basketball versions include fields for these sports. But the models can be adapted to other sports.
The notebooks are produced in our country and can be customized. Companies such as Bayer, Media Coach-La Liga, Finques Palau or Debarri Food, have put their logos and personalized the notebooks and have decided the number of sheets to include in the notebooks or have added additional information about their company. "This option is gaining followers as a gift to workers, collaborators or partners", says Ayuso. The entrepreneur adds that her product is not only used by creatives close to ways of working that are based on "visual thinking", but also by professionals from "law firms, many heads of IT departments, architects, real estate agencies, furniture stores , dental clinics, role players, or university professors ».