Norwegian lost 146 million euros net until June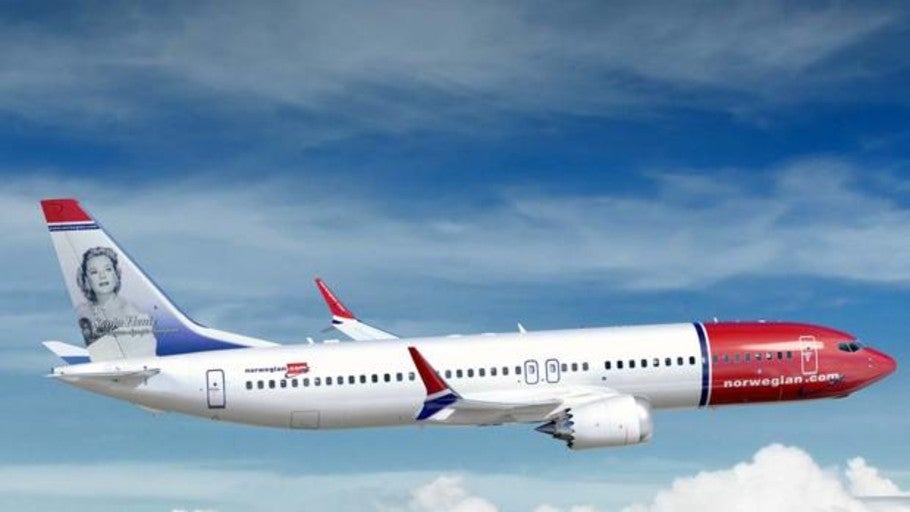 BerlinUpdated:
The cheap airline Norwegian has suffered a net loss of NOK 1,407 million (146 million euros) until June, very similar to the 1,454 million (151 million euros) a year ago.
The net operating loss (EBIT) of the Norwegian airline was reduced by 60% year-on-year in the first half to 836 million (87 million).
The profit before interest, taxes, depreciation, amortization and rents (ebitda) amounted to 2,297 million (238 million euros), 211% more than the 738 million (77 million euros) a year ago.
Between January and June, Norwegian invoiced 20,173 million crowns (2,091 million euros), 17% more year-on-year.
In the second quarter, the net profit was 83 million euros (8.6 million euros), 72% less than a year ago. The net operating profit (ebit) was 623 million (65 million euros), 306% more inter-annual.
EBITDA amounted to 2,210 million euros (229 million euros), 36% more than a year ago.
The airline's revenues reached 12,182 million (1,263 million euros) in the second quarter, 19% more than the 10,228 million (1,060 million euros) of the same period of the previous year, driven mainly by intercontinental growth.
Nearly ten million passengers flew with Norwegian between April and June of this year, a figure similar to that of a year ago. The average occupation was 88%, 1.2% more than a year ago.
Bjorn Kjos, founder of the company and who today leaves the post of CEO after 17 years in office, said that the results of the second quarter show that Norwegian is complying with its strategy of moving from growth to profitability.
"Despite operational problems beyond our control such as the beached from our fleet of 737 MAX, we are getting the highest operating income in the history of Norwegian in a second quarter, "he said. He also expressed his satisfaction with the reservation data for the coming months, especially in the long haul.
Norwegian was forced in March to temporarily suspend the flights of its 18 units of Boeing 747 MAX after the corresponding prohibition decreed by several countries as a result of the fatal accident of a device of that model in Ethiopia that same month and of another in Indonesia last October.
The airline says that the suspension of the 737 MAX has negatively affected both demand and operating costs and production, and calculates that the negative impact on the results of 2019 will amount to about 700 million crowns (72 million euros).
On the other hand, during the second quarter, Norwegian introduced four new Boeing 787-9 Dreamliners into its fleet.
. (tagsToTranslate) norwegian (t) lost (t) net



Source link