Norwegian loses 516 million euros net until July due to the pandemic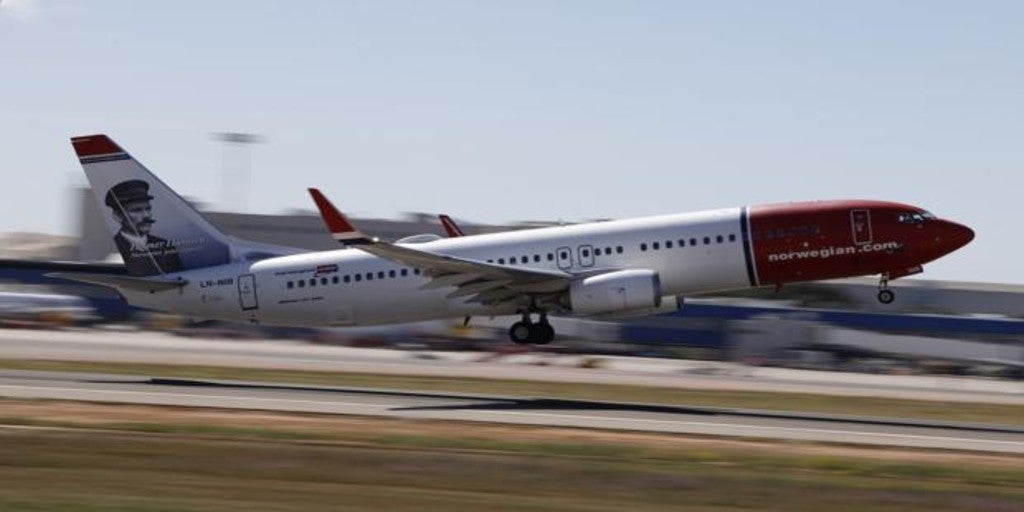 Updated:
save

The low-cost airline Norwegian presented this Friday a net loss of 516 million euros in the first half, almost three times more than a year ago, due to the effects of the coronavirus pandemic.
The net operating loss (ebit) multiplied by five to 482 million, the company noted in the balance sheet, which warned of the need to inject more capital next year due to the serious economic situation it suffers. The revenue fell 65% year-on-year up to 678 million euros.
Norwegian carried 5.31 million passengers between January and July, 71% less year-on-year, due to restrictions that forced the airline to use only 8 of the 140 aircraft in its fleet during the spring and to suspend 80% of the template.
The lifting of restrictions allowed to reopen 76 routes on July 1 and increase the operating fleet, which is expected to increase to 25 aircraft in September.
Norwegian has been going through a difficult financial situation for years, aggravated in 2019 by the temporary flight ban of the Boeing 737 MAXs and problems with the Rolls Royce engines, even more so now with the coronavirus crisis.
Three months ago the airline secured loan guarantees from the Norwegian State for 275 million euros, after obtaining the support of creditors and shareholders for a plan to convert 1,163 million euros of debt into shares, which saved the company from bankruptcy .
"We appreciate the Norwegian government loan guarantees, we worked hard to meet the conditions. It is still not enough to overcome the crisis in current market conditions, "said its CEO, Jacob Schram.
Schram noted that although the company believes there are "reasonable" prospects for resolving potential defaults and raising the necessary capital, there is a 'significant' risk of insolvency and bankruptcy If the company does not reach agreements with its creditors, it accesses more financing and normalizes its operations.
Following the debt conversion, aircraft rental companies have become Norwegian's main shareholders, led by the Dutch AerCap Holdings, with 15.9%; and with 12.7%, the Chinese BOC Aviation, ultimately controlled by the Chinese State.