Norway wins the women's handball European Championship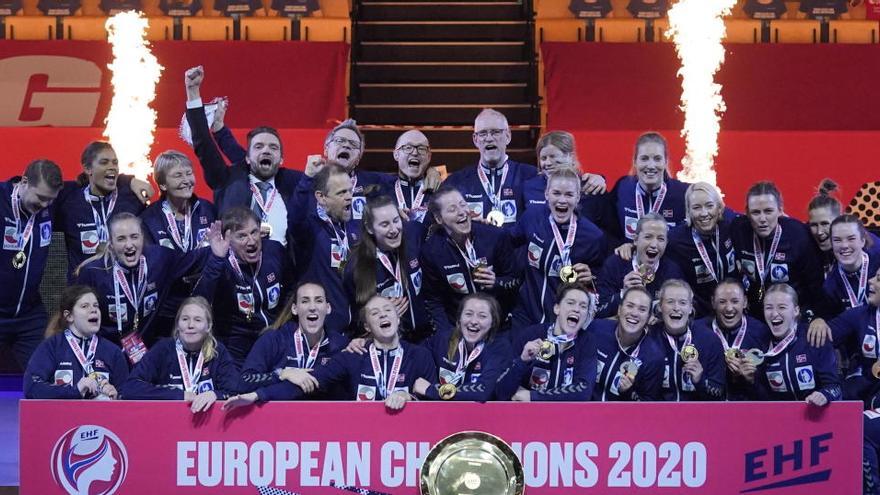 The selection of Norway defeated (20-22) to that of France this Sunday to conquer the European Women's Handball Championship that has been played in Denmark, the eighth continental title of the queens of the 'Old Continent'.
The galas, current champions, were in tow after a stuck first half (10-14). Norway kept pace, with two partial hard in favor of 4-0 and 5-0, and also had a Solberg inspired under sticks, with 16 stops in the final. Half of France's shots were stopped by the Norwegian goal.
Olivier Krumbholz also looked for the reaction from the goal and the entry of Cleopatre Darleux in the second half cut the effectiveness of Norway, to even take the lead France (19-18). However, the 19-year-old Pauletta Foppa was the French solution in an attack that continued with problems.
Norway had more resources with Kristiansen, Skogrand, Oftedal, Herrem and a Nora Mork who appeared at the decisive moment with the last goals that returned the continental throne to an eight-time champion Norway. Shortly before, Croatia won their first international medal by beating host Denmark (25-19) in the duel for the bronze.