Norris: «Savané will take Granca in the right direction»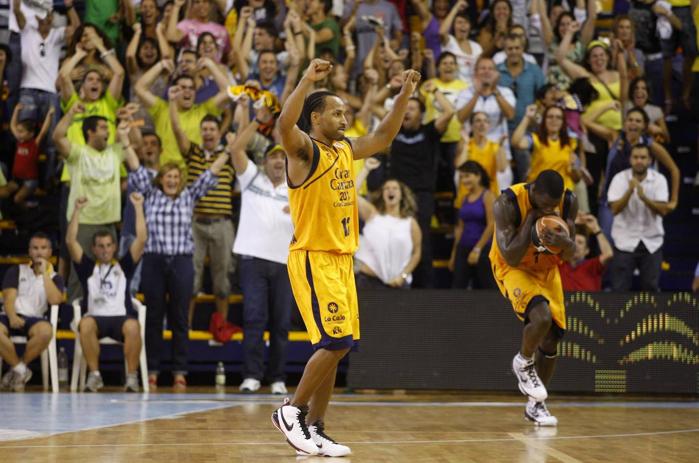 endesa league
The former Claretian point guard predicts "positive energy and success" for the new president of the yellow club
The compass of a Gran Canaria Basketball Club to remember. A show on the floor to make the fans vibrate and grow in that human group led by Jim
Moran and Sitafa
savané on and off the track.
Marcus Norris (Michigan, United States, August 20, 1974)
he defended the yellow jersey for five seasons (2005-2010) to become a history of an entity that came years after eliminating it in its first presence in the Korac Cup in the 2000-2001 academic year, when the former North American player played for Portugal Telecom and deprived the Claretians of advancing in their first adventure in the continental tournament.
Norris does not hide his
happiness for the appointment of Sitapha Savané as the new president of the Gran Canaria Basketball Club and it is shown «
happy and proud for my brother».
«
It is a well deserved opportunity. I think he will do a great job and take the club in the right direction.», argues about his companion of infinite battles on the parquet and of glory at the Insular Sports Center during the five courses he was competing on the island.
Norris believes that "being a former Granca player, he knows the organization from the players' point of view and is a huge fan favorite as well.
He knows what fans want and need».
The former Michigan player personally congratulated his friend on news that has had a great impact at the regional, national and even international level due to the importance of
savané.
«
I think it will bring a new positive energy to Granca and it will be successful too.», he highlights.