Norman Parkinson: The first photographer who dared to play with the stars | Culture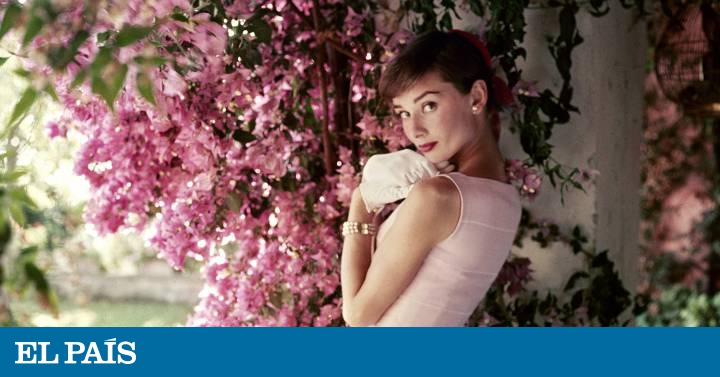 Before Norman Parkinson (1913-1990) took a camera in his hands, the fashion images published by the magazines were taken in cold studies, with models in hieratic poses and artificial light. This Brit with an elegant and great mustache dared in the thirties to take the photography to the street and break its molds. The protagonists of his snapshots began to run wildly and laugh with mischief, get on ostriches, fly sailboats and peek through dizzying waterfalls. "The world is my study," he said. The Barrié de A Coruña Foundation inaugurates this Thursday a retrospective with 80 of his works which falls for the first time in Spain. In it you can see the four Beatles just raised in his room at the President of London hotel or Liz Taylor imitating with a hairpiece his dog's hair.
"He is the most extraordinary photographer I have ever met", sentence Terence Pepper, curator of Norman Parkinson, always in style and head of photography for 40 years at the National Portrait Gallery in London. Pepper explains that Parkinson "did everything before anyone else" in fashion photography. He introduced humor and began to look at models as talented women and not as mere mannequins without personality. "I believed a lot in luck and magic, in capturing the lucky moment," says Pepper. Before taking any image, he put on an old cashmere hat that he called his "magic hat" and to which he believed he owed the fortune of every moment he immortalized in his works.
With her "innovative freshness", in the words of Barrié director Carmen Arias, she worked for magazines such as Harper's Bazaar, Vogue, The Queen and Town & Country and some of the models she worked with were Jerry Hall; Magnet; Nena von Schlebrügge, mother of actress Uma Thurman; and Pattie Boyd, who inspired Eric Clapton his famous Layla. The exhibition includes images from his long career, from the thirties to the eighties of the twentieth century, with portraits of Vivien Leigh, Audrey Hepburn, Ava Gardner, Montgomery Clift, Katherine Hepburn, David Bowie, The Rolling Stones or Daryl Hannah.
"He adapted his style to each era," says the curator of the show. "He was a commercial photographer for fashion magazines and the web was very important (in his images), but he also cared about the rest of the composition." The exhibition, which will remain open at the Barrié Foundation's Coruña headquarters until next January 19, includes the issuance of a documentary about Parkinson's life in which the photographer himself, who died in 1990 in Malaysia at 77, can be heard years while working on a report.
. (tagsToTranslate) first (t) photographer (t) dare (t) play (t) star (t) coruña (t) open (t) retrospective (t) norman parkinson (t) artist (t) immortalize (t) icon (t) fashion (t) cinema (t) music (t) 20th century



Source link