Nora Navas and Urko Olazabal, best actress and supporting actor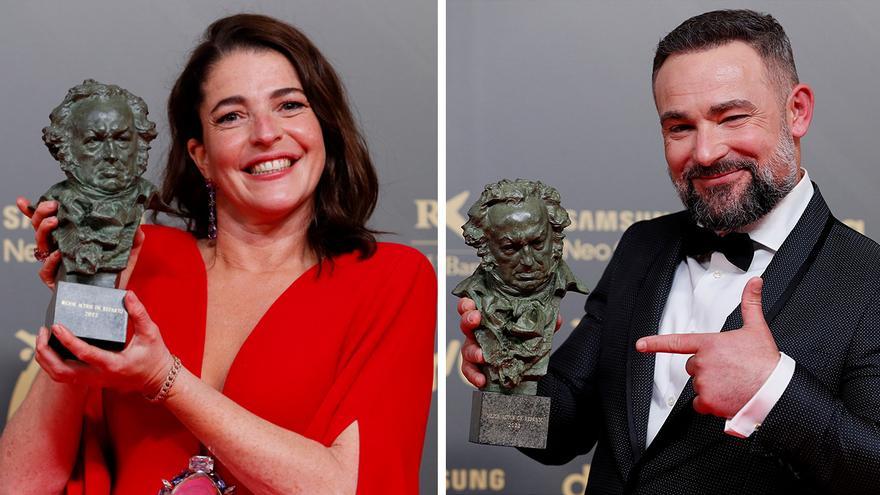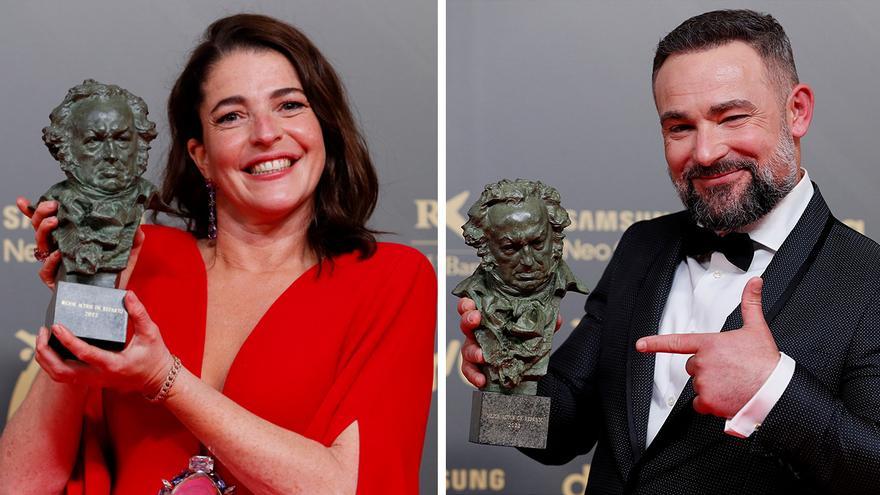 The actor has been awarded for his role in Icíar Bollaín's film "maixabel", while Navas has been recognized for his work in "Liberty", by Clara Rochet.
"I didn't expect it", said Navas when going up to the stage of the Palau de les Arts in Valencia and, through tears, she wanted to share her award with all the actresses who are very good at their work and don't have the opportunity to prove themselves.
"It is very difficult to find roles depending on what age and here (Clara Roquet) has filled it with roles for all kinds of women," said the actress about the majority female presence in "Libertad".
The Barcelonan, 47 years old, competed for this award with two of the actresses from "Parallel Mothers", Milena Smit and Aitana Sánchez-Gijón, and with Sonia Almarcha from Alicante for his performance in "El Buen Patron", by Fernando León de Aranoa.
It is the second Goya of this actressalso vice president of the Spanish Film Academy since October 2016, where she arrived at the hands of Yvonne Blake and where she continues with Mariano Barroso, since in 2011 she took him for "Pa negre", a spectacular film by Agustí Villaronga that won nine Goyas.
In 'Libertad' Navas plays the typical mother of a family in an environment of wealthy people who sees how her teenage daughter begins to have a life of her own when the daughter of the domestic worker who also cares for her mother with Alzheimer's arrives at the house with very different customs and education, but which fascinates the girl.
Olazabal, for his part, received the award for embodying the repentant ETA member Luis Carrasco.
The actor Greetings to attendees at the gala at the Palau de les Arts thanking in plural: "We are happy, getting here is not easy, and we have arrived", said the actor whose first words were in Basque and to thank the entire "Maixabel" team, his students who will be "happy" with his success , his family and his crew.
"'Maixabel' is a film worthwhich is useful and makes us understand a little better what life is", said the actor, visibly moved.
Olazabal competed for this award with three actors from the cast of "The Good Boss", by Fernando León de Aranoa, Celso Bugallo, Fernando Albizu and Manolo Solo.
Born in 1978 in Bilbao, Olazabal studied Fine Arts before dedicating himself to cinema; his career as he began in 2014, in "Sapos y culebras", but he immediately entered the Basque circuit with roles in series such as "La victim number 8", set in his city, or "Patria", and films such as "Errementari: El herrero and the devil" (2017) or "Ane" (2020).
Olazabal, nominated for the Forqué and winner of the Feroz for this work, has managed to jump into the universe of Spanish secondary schools to take into account with his impressive performance as Luis Carrasco, one of the ETA members who murdered Juan María Jáuregui and the first to participate in the restorative encounters that the film talks about.
Check the complete list of winners of the Goya Awards 2022.