Non-smokers accuse the Government of doing "legal smuggling" by authorizing 200 more tobacconists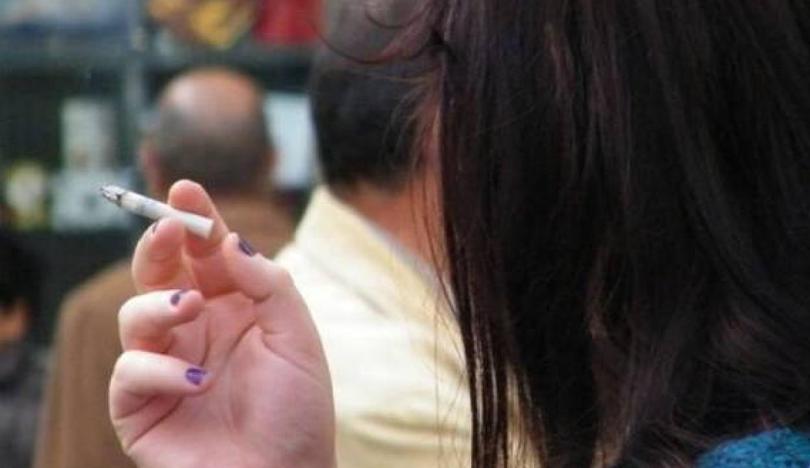 The new outlets near the border with France. The organization accuses him of "boycotting" this country's efforts to eradicate smoking
The organization Nofumadores.org has lashed out this Monday against the Government for "legally smuggling" tobacco into the
summon 200 new outlets near the French border and thus 'boycott' France's efforts to eradicate smoking.
A call that, this platform points out in a statement, "collides head-on with the commitments that Spain acquired with Europe that call for the reduction of cancer" in 2030, when what the Executive should be doing is expanding the number of smoke-free spaces, especially the terraces.
The president of Nofumadores, Raquel Fernández, has criticized the Government for its "lack of commitment to reduce the number of deaths from an avoidable pandemic" and produced by the tobacco industry, "whose star product, the cigarette,
causes 60,000 deaths every year that are replaced with adolescents unprotected against these predators«.
The increase in the number of tobacco outlets near the French border means, says Nofumadores, a ratio of 50 tobacconists per 10,000 inhabitants, when in the rest of the country the percentage is four per 10,000 inhabitants.
Non-smokers believe that the main purpose of this measure "is not to supply the local inhabitants with a product that will take fifteen years off their lives", but to
France "boycott tobacco control efforts"who made the "right" decision to raise the price of the pack above ten euros.
"Spain is carrying out a kind of legal smuggling with the aim of supplying cheap tobacco to a country that is striving to reduce its number of smokers through a policy recommended by the WHO that works, the price increase," Fernández lamented. , which adds that
the Government should "harmonize the price with France and avoid the shadow economy of buying and selling."
"It is a real shame, absolutely hypocritical and immoral and it is further proof that we live in a tobaccocracy in which the interests of harmful corporations are imposed on the population as a whole," he concluded.