'Nomadland' and 'El míster', among the outstanding premieres of Disney + in April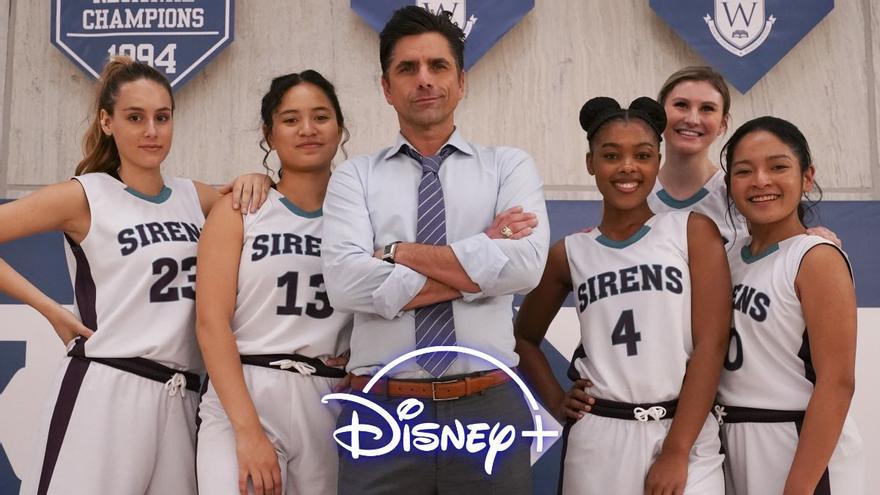 Disney + It also opens this April with a battery of important novelties in its catalog. One of the most prominent is the premiere of 'Nomadland', the film directed by Chloe Zhao, which will hit the entertainment platform on April 30, just a few weeks after winning two Golden Globe to the best dramatic film and to the best direction.
The film, based on the eponymous book by Jessica Burder, tells the story of Fern (McDormand) who, after the closure of a mining operation that ruins an entire town in Nevada, packs up and aboard his truck he embarks on a journey off the beaten track and the archetypes of today's consumer society. And on that journey, Fern is going to become a modern nomad.
'The Mister' – Premiere -April 16
Another of the most prominent Disney + premieres in April is 'El mister'. After being kicked out of the NCAA, a temperamental men's basketball coach must take a job at an all-girls college. But it doesn't take long to understand that adolescent girls demand empathy and vulnerability, concepts that are foreign to the impassive Coach Korn (John Stamos). Marvyn learns to connect with her players and begins to become the person she always wanted to be. The girls also learn to have a better concept of themselves and to find their place both on and off the court.
'Solar Opposites' – Season 2 – April 9
'Solar Opposites' tells the story of a team of four aliens escaping from their home world -that has exploded- and they land in a house 'ready to move in' in a suburban neighborhood of a city in the United States. They are evenly divided: some think that the Earth is terrible and others that it is wonderful. Korvo (Justin Roiland) and Yumyulack (Sean Giambrone) only focus on pollution, rampant consumerism and human frailty, while Terry (Thomas Middleditch) and Jess (Mary Mack) are in love with humans and their television, their junk food and their way of having fun.
Their mission: to protect Pupa, a living supercomputer that will one day assume its true form, devour them and 'terraform' the Earth. In the second season of 'Solar Opposites', its protagonists go for it all and are funnier and more opposite than ever.
'The secrets of the whales' – April 22
From winning filmmaker to Oscar and conservationist James Cameron, 'The Secrets of the Whales' immerses viewers at the epicenter of whale culture to learn about the extraordinary communication skills and the intricate social structures of five species of different whales: orcas, humpback whales, belugas, narwhals and sperm whales. The series reveals, with the help of scientific advances and technology, how whales make lifelong friendships, how they teach their young the traditions of the clan and how they deeply mourn the loss of loved ones. Shot over three years in 24 locations around the world, it shows how whales are much more complex and more human-like than we could have ever imagined. It is a personal story that very few have had the privilege of witnessing … until now.
Other premieres
April 2: 'Three advertisements outside', 'Can you ever forgive me?'
April 2: 'Grey's Anatomy' (Season 17), 'Good Trouble' (Season 2), 'Kisses in the air' (End), 'Vis a vis' (All seasons)
April 9th: 'The shape of water', 'Iron man'
April 9th: 'Angel' (All seasons)
April 16th: 'The great Budapest hotel'
April 16th: 'Black Narcissus', 'Genius: Einstein' (Season 1), 'Emotions of the Earth'
April 23rd: 'The favorite', 'The empty man: the messenger of the last day'
April 30th: 'The day to come'
April 30th: 'You are the worst' (All seasons)