No trace of gases confirming the presence of life on Mars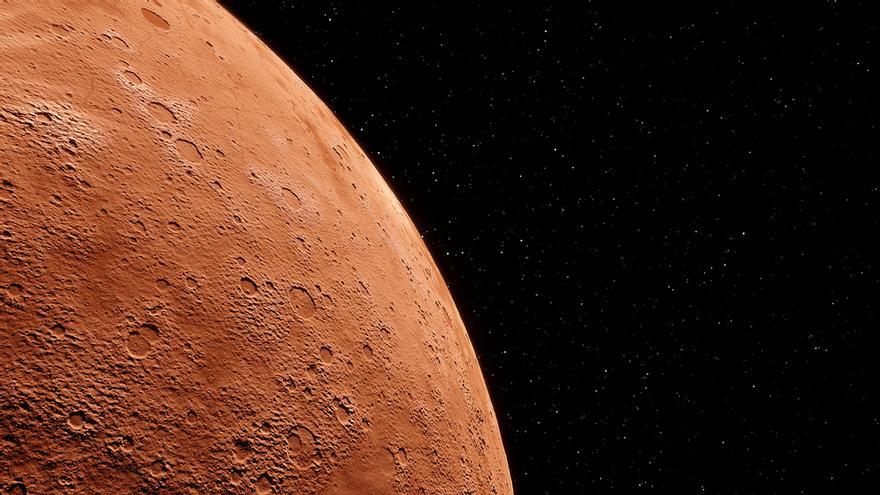 The ExoMars Space Orbiter's Gas Seeker has failed to find significant amounts of gases that indicate the presence of life in Mars, said the European Space Agency (ESA) on Tuesday.
The search focused on methane, a gas that on Earth is originated by living beings or geological activity, in addition to ethylene and phosphine, which could also indicate the presence of life. The orbiter's tracking of these gases shows that the presence of methane in the red planet's atmosphere is even lower than that reported by other missions, which already indicated very low thresholds.
Scientists have looked for even lower amounts of this gas, thanks to the high sensitivity of the tracking instruments, which has allowed rule out the presence of these gases in high concentrations. "No signs of gas have been found, which suggests that the amount of methane on Mars is probably lower even than previous estimates," said Franck Montmessin, one of the people responsible for the ExoMars gas-tracking instrument.
These conclusions refute the observations made so far by some of the spacecraft that have landed on Mars, such as ESA's Mars Express or Curiosity of the POT, which indicated the presence of methane in the form of sporadic explosions, although much lower than those recorded on Earth.
The tracking it has also not allowed the identification of ethane and ethylene, which appear when solar radiation decomposes methane, or phosphine, which on Earth also has a biological origin and which some observations have recorded on Venus.
The researchers now plan to complete these measurements with data sent by the Rosalind Franklin rover from 2022, which the ExoMars orbiter plans to send to the planet's surface. This instrument will excavate the Martian surface and determine whether there, protected from the high radiation to which its atmosphere is subjected, remains of these gases are located.