'No time to die' arrives in the United States after its international success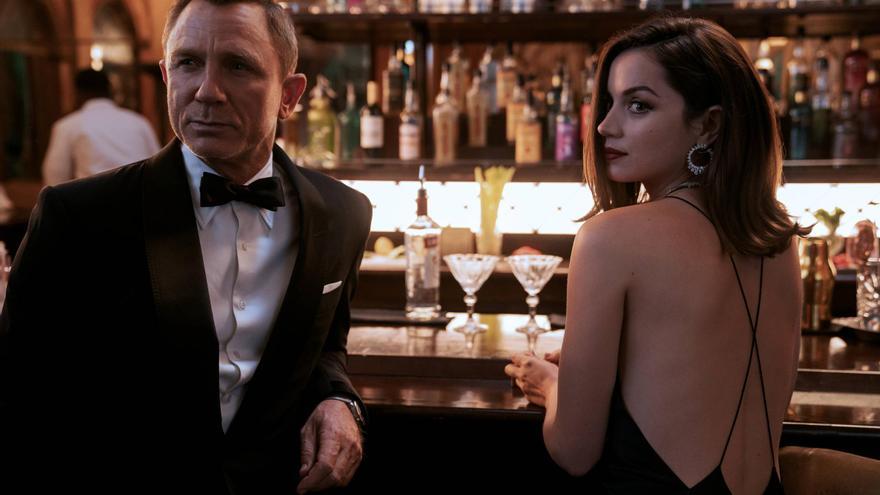 The new james bond movie, 'No time to die', with which Daniel Craig says goodbye to the saga, hits the cinemas of USA this Friday, protected by a successful international premiere that grossed over $ 100 million of dollars In the past week.
Directed by Cary Joji Fukunaga and with a script in which Phoebe Waller-Bridge ('Fleebag') participates, 'No Time to Die' recovers a James bond in love, who has left the secret service and lives an uneventful life in Jamaica, far from espionage. In this context, a friend of the CIA asks him to collaborate with the US intelligence agency in a dangerous mission that could be the last service of Agent 007.
In addition to Craig, the Spanish-Cuban Ana de Armas makes her debut in the series. "People have a lot of love for James Bond films and they look forward to them. They know that they will not disappoint and that it will be worth it," said the actress in an interview with EFE.
Despite the fact that the new James Bond adventure has already been released in most markets, in the US it was decided to wait until this weekend for the launch to coincide with the holiday Monday, in which 'Columbus Day' is celebrated. Forecasts estimate that 'No time to die' could enter more than 85 million in its first weekend in the cinemas of the North American country.
Among other premieres of the US billboard, 'Lamb' stands out, an Icelandic film that reaches the North American market by the hand of the A24 studio, responsible for 'Moonlight', 'Lady Bird' and the series 'Euphoria'. 'Lamb', winner of the award for originality at the latest edition of the Cannes Film Festival, tells the terrifying experience of a couple who welcome a newborn lamb as if it were a son. Finally, lovers of the documentary genre will enjoy 'The Rescue', a film that describes the rescue of the dozen young people who were trapped for weeks in a cave in northern Thailand. A case that shocked the world.