«No student has approached me to learn singing and then dedicate himself to reggaeton»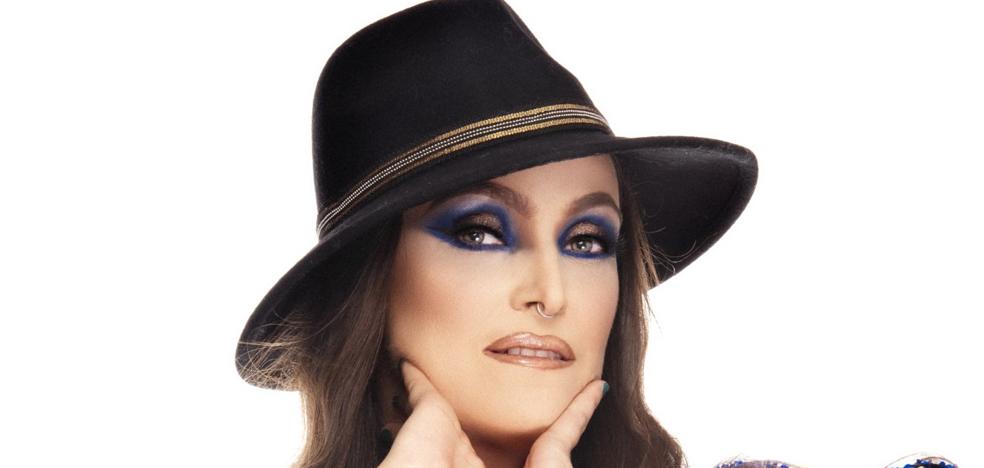 The composer and vocal coach Cristina James offers an intimate concert on Friday in Telde in the series 'Patios En(cantados),' in Telde
Cristina James cannot explain how a girl raised in Lanzarote feels the Afro-American culture as if it were her own.
Jazz crossed his path one day and became one of his passions. But it is not the only one. This multidisciplinary artist is a composer and
eclectic style singerbut he also feels teaching as something he was born to do and speaks with pride of the emerging talents that have come out of his singing classroom in
La Isleta Factory.
the music cycle
'Patios En (cantados)', organized by the León y Castillo House-Museum, in Telde, recovers her soul as a singer-songwriter with an intimate concert in which the protagonists will be her voice, her compositions and the sounds of the guitar of Pablo Quintana, who accompanies her on this musical journey through jazz, soul, funky and fusion sounds . The appointment is Friday, at
8:00 p.m.
«The themes of the concert make up a journey through
different stages of my life. They reflect all my musical background and also the desire to tell little things from my perspective and how I see life».
The Jazz

Those "little things" are, for example, jazz, an emerging musical genre in the Canary Islands, but far removed from the island's musical spirit. "I wouldn't say I'm a jazz singer.
I would rather say that jazz crossed my path a few years agoand I think it's an amazing school of learning."
Cristina remembers hearing the sounds of
Ella Fitzgerald and Frank Sinatra that his father loved. «Years later, my friend and pianist Micky Delgado listened to me and encouraged me to try.
Since then I continue studyingbecause that is what this genre requires", assures the singer, who also experiences art in many ways.
the soul

He claims to be closely linked to the
black music, soul, something difficult to explain in a young rabbit hutch. «I don't know how, or when, or why, a girl who grew up in Lanzarote felt that when she sang she identified with the
african american cultureas if it belonged to her, "he reflects.
«I listen to all kinds of music, but it is undeniable that when a rhythm with 'groove' and
a melody with 'riffs' and 'runs', and with that expressiveness that characterizes black music I feel at home", confesses the young performer.
influences

His influences range from
Lianne La Havas to Sara Tavares and from Nai Palm to Moonchild. They are not names that can be found in a general playlist, but for the artist this is not entirely true. «It is true that they are not best sellers, but thanks to social networks and the diffusion they give, it is increasingly easier to reach musicians like this».
He discovers them by musical colleagues, by serendipity, or by collaborations with each other. "For example,
moonchild sometimes sings as a backing vocalist for a New York singer named Michael Mayo, who has his own project, and who in turn sings with
Shai Master and with Ben Wendel. I discovered him and thanks to the magic of the networks he became my teacher. That is the magic of globalization. All of them have marked his music and his personality. «First, because they have served me as
source of inspiration», he explains, «and then, because on a musical level they execute brilliant and surprising ideas that sometimes I try to transfer to my music».
«
Jazz is a language» tries to explain Cristina. "It's a way of communicating. I don't even master it, but it is true that it has to catch you, because to play you need to understand what is happening». However, after having explored the genre as a singer and as
vocal educatorthe artist draws her own conclusions.
let it be natural

«I don't think it has to be innate, just as long as it arouses your curiosity and your interest,
you start down a path. I think that to sing any melody you have to get into the mode of sensitivity and transmission, be it jazz or a beautiful bolero in Spanish », she says.
From his teaching experience, he defends the interest of young people in quality music.
«I have never had any student who has approached me to study singing and then dedicate himself to reggaeton», he assures.
«In fact, some have naturally opted for the most classic jazz and feel identified with it. Enrique Yve, in his early twenties, is the reincarnation of
Chet Baker. And Gabriela Suárez already came to me when she was eleven years old listening and singing like
Billy Holiday. Then I have students who are R&B singers at a high level. Talent without training, without study, without sacrifice and without a certain discipline, is useless.
It is volatile and punctual. Perseverance is the key to everything", he states emphatically.