No news of the unicorns in Italy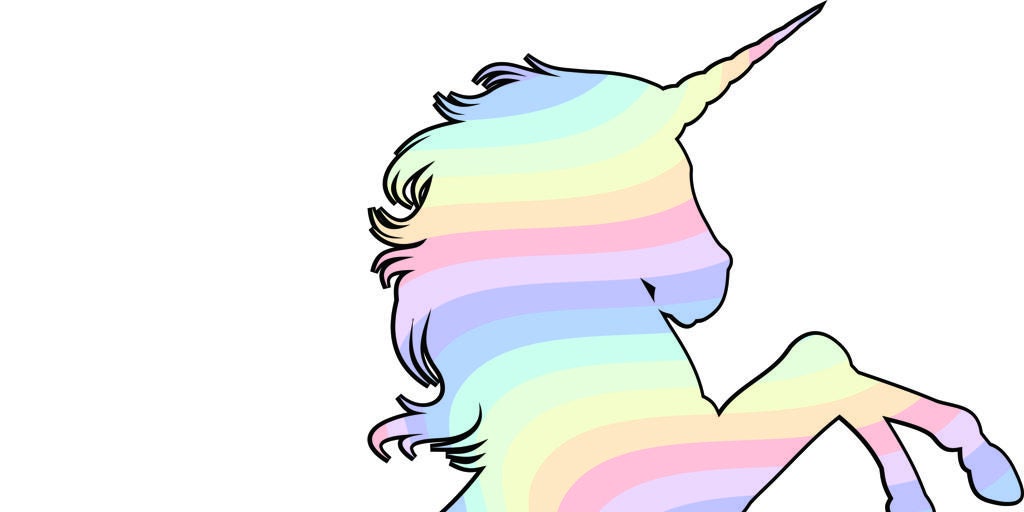 Angel Gomez FuentesCONTINUECorrespondent in Rome Updated:06/06/2022 02:13h
Save
Related news
Today one of the measures of the dynamism of an economy is its ability to generate unicorns. These are technology-based emerging companies that have reached a market valuation of over a billion dollars, without being listed on the stock market. It is not surprising that Italy has only one unicorn startup, trailing Europe, because the third largest economy in the eurozone still has some of its old problems that prevent it from aligning itself with the most advanced European parameters: too much bureaucracy, insufficient innovation, difficulty in attracting foreign capital and imperfect legislation. This explains why Italy has only one unicorn (two others "flew", ceded to foreign investors).
Italy is not yet a country for unicorns.
It will cost you a lot of time, because you have few innovative companies. 90% of startups are doomed to fail. The path for a startup to become a unicorn is very difficult: a company has only a 0.000006% chance of achieving that result, and, in any case, it takes an average of seven years to achieve it. The exception in Italy is Scalapay, a unicorn founded in 2019 by Simone Mancini and Johnny Mitrevski, exceeding 1,000 million euros in less than three years. In just two funding rounds, in September and February, they raised $700 million.
Scalapay, the 'Buy now pay later' (BNPL) startup, 'buy now, pay later', is an interest-free deferred payment app: it allows customers to buy immediately and pay in three or four installments on portals of electronic commerce. The service is completely free for the end customer and is financed by a commission applied to retailers, to whom Scalapay pays the amount immediately.
Before Scalapay, the transalpine country had two other unicorns, Yoox and Depop, but they fell into the hands of foreign investors, losing its Italian character to a certain extent. Depop, an online trading platform for second-hand clothing, accessories and footwear, is based in London. Even about Scalapay questions arise about its 'Italianity', because the company has its operational base in Milan, with more than 150 workers (they will reach 400 by the end of the year), and its legal headquarters in Dublin. Even the idea of ​​Scalapay was born in Australia, where its first two executives lived: Simone Mancini and Johnny Mitrevski. Decisive in the birth of Scalapay was the Australian capital and the coincidence of the pandemic, as explained by Simone Mancini, who at the age of three emigrated with her parents, lay missionaries, to Australia: «In the first round of financing we had as investors the founders of an Australian company dealing with 'Buy Now, Pay Later', who taught us a lot. We were also born at the right time:
the pandemic has seen a huge boom in e-commercewithout knowing it we chose the perfect moment».
Italy ranks fifth, from the bottom, far behind Germany and France, in terms of innovation capacity, according to the 'Ambrosetti InnoSystem Index', whose report has just been published. Among 22 countries, the first positions in innovation are occupied by the United States, Israel and Germany; Italy appears in 18th place. Among the 14 indicators of the report, it stands out that Italy has many scientists, however, few patents have been registered. In other words, Italian scientific excellence does not translate into economic and industrial value through patent registration, an area in which Italy ranks 19th out of 22 countries studied. "There is too much bureaucracy and inadequate budgets," says Corrado Panzeri of the consulting firm Ambrosetti.
The result is that not even the best innovations in the country manage to scale the markets and
reach the olympus of the unicornsthose emerging companies, once startups, that quickly manage to become giants thanks to an exceptional ability to identify new business areas and become leaders thanks to technology and innovation.
Pending task
For years, the Italian State has supported the birth and development of innovative companies, with notable tax advantages, especially with personal income tax deductions and IRES deductions for companies. But Italy must still promote many reforms to attract foreign investment, eliminate bureaucracy and form a business culture projected on innovation, in order to become a country for unicorns. This is how Corrado Panzeri from the consulting firm Ambrosetti explains it: «It is necessary to strengthen the financial system in terms of venture capital. In addition, the structure of our industrial system, particularly unbalanced on small and medium-sized companies, makes both research at home and its translation to the market difficult, due to a lack of resources and skills».
small-scale creativity
Italy has always been considered a creative country with the capacity to innovate. In fact, at the end of 2021 it had 14,077 innovative startups; Of these, 75% are dedicated to providing technological services. But very few make it past the first stage of development. According to the Ministry of Economic Development, only 9% had exceeded 500,000 euros in turnover. And less than 4% exceeded one million euros. It is easy to understand that reaching more than 1,000 million euros was once considered a utopia and was given the name unicorn, a term that derives from the legendary animal of the same name, shaped like a horse and with a straight horn in the middle of its head. the forehead, a symbol of imagination and strength.
View commentsTopics

Source link