No EU country can compete with the low rates of Andorra in the face of the tax flight of the 'youtubers' | Economy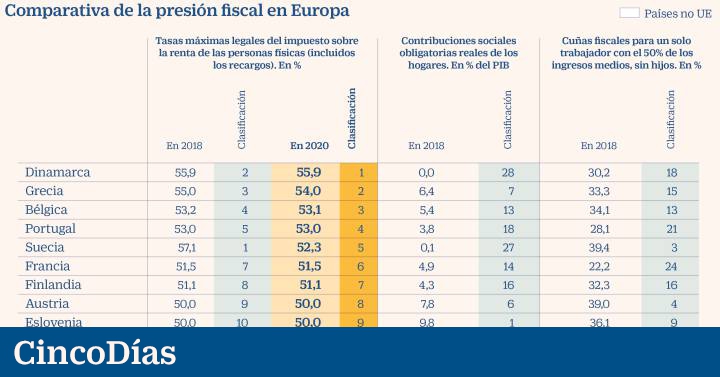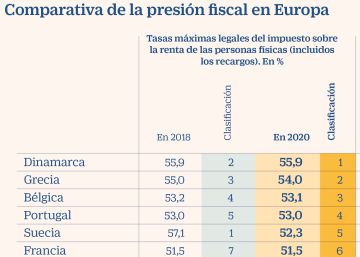 The transfer to Andorra of several famous and wealthy youtubers, in search of lower taxes and, in some cases, between complaints of prosecution and waste of public resources, has opened a debate on the degree of tax pressure applied in Spain that yesterday reached the Congress of Deputies. Several political groups raised the matter with the general director of the State Tax Administration Agency (AEAT), Jesús Gascón, during his appearance before the Finance Commission, in which the head of the Treasury argued that applying the tax regime of a "microstate "Like the Principality" is impossible in any of the countries of the European Union.
"We are talking about a microstate of 80,000 inhabitants with a budget of expenses that is lower than that of the Spanish Tax Agency", he illustrated, which allows him "to consider subsistence with taxes that in personal income tax reach a maximum of 10% [desde los 40.000 euros, del 5% por debajo], and that VAT or Companies are equal or lower ". "This is not possible to apply in any EU country, in any of the 27. We are not comparing ourselves with Portugal, Ireland, France, Denmark, Hungary or Romania, we are comparing ourselves with a microstate," he added, asserting that "never a Spanish political formation that aims to cover minimum expenses, such as those of Social Security, could propose a fiscal regime like the Andorran one ". "The debate on high or low taxes is essential, but we are talking about something else," he settled.
The numbers back you up. The tax pressure data corresponding to 2020, the latest comparable available, reveal that the maximum rate of personal income tax applicable in Spain is in the middle part of the list (position 15, see attached table). The marginal reaches 43.5% in Madrid, with some of the lowest regional rates, and reaches 48% in Catalonia and the territories with the highest rates, but in both cases they are far from 55.9% in Denmark, 54 % from Greece, 53.1% from Belgium, 53% from Portugal, 52.3% from Sweden, or 51.5% from France, according to information compiled by Gestha, the technical association of the Ministry of Finance .
Even taking into account the tax increase introduced in the 2021 General State Budgets, which raises the rate by two points from 300,000 euros in annual income (up to 45.5% in Madrid or 50% in Catalonia), the thresholds are in line with 2020 rates of 49.5% in the Netherlands, 47.5% in Germany, or 47.2% in Italy. And all of them, in any case, multiply the tax applied by Andorra. Only Romania and Bulgaria equal the maximum rate of 10% in rent, although there the workers bear all the social contributions, they explain in Gestha. In other words, no large EU country could compete with the Principality's low taxation, although its proximity increases the attractiveness that it may have for Spanish taxpayers. France has other sources, such as Monaco, explains José María Mollinedo, Gestha's general secretary, who warns of a source of tax avoidance that urges to stop.
"In Andorra there are 20,000 Spaniards living, out of 80,000" inhabitants that the country has, Gascón detailed yesterday, explaining that the geographical proximity and activity of the country can attract taxpayers "for personal, family, work, study, and even tributary ", being lawful. From there, what the Tax Agency must do is, "in those cases where there are indications that the relocation is not real, that it is fictitious, act and confirm where the taxpayer actually resides, taking into account the days of residence, where there is his vital center of interests, his family environment, etc ".
"The real debate is not what do you think that a youtuber have said that they are going to live outside of Spain for tax reasons ", defended Gascón, but" what would you do if you were 30 years old and had an annual income of six zeros, a group of friends living in the other territory and a personal and family situation that allows you to leave without great ties. Because if you doubt according to the amount you charge we have a problem of fiscal conscience ".
The rest said without expressly citing arguments from youtubers like the Rubius or the Wall Street Wolverine, they are "excuses." "Corruption, misuse of public revenue or waste are not systemic problems, but problems to detect and correct, but they cannot serve as an excuse to say I am not contributing," he concluded.