Nissan announces new production cuts in Barcelona | Economy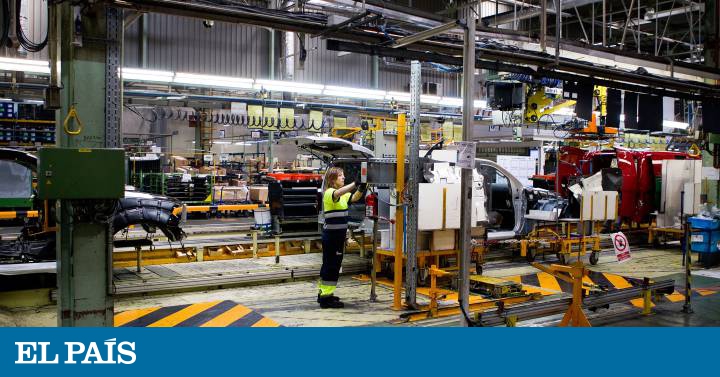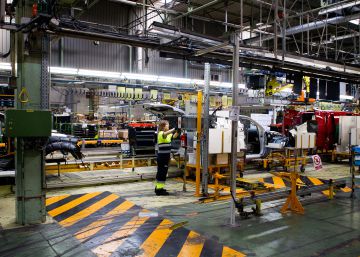 The plant of Nissan in the Free Zone of Barcelona it does not stop accumulating negative news. If last week it became official the loss as of May of the production of the ranchera that manufactures for Mercedes, today the management has informed the unions that from Holy Week it will also reduce the production of the electric van eNV200, which will end up leaving the facilities with a use of around 23%. The announcement reaches the doors of a campaign of staff protests, which criticizes the lack of an industrial plan for the factory and fears more job cuts.
From April, the factory will go from producing 102 units per day of the van to only 60, which will force the elimination of one of the work shifts that were dedicated to the assembly of batteries and one to bodies. The multinational argues that the decision is due to reduce the stock of the van, which occurs exclusively in Spain.
That same argument of the accumulation of units, but in this case in the line of the rancher, would be behind another announcement that the company has transferred today to the unions. This is the seven-day production stoppage announcement. The unions have demanded that the management occupy the affected workforce in training courses.
The staff recently agreed to a cut of 600 troops on a staff formed by some 6,000 people in exchange for Nissan's commitment to undertake an industrial plan to ensure the company's production in Barcelona. At the moment, however, that supposed plan, which the company defends that it could arrive before the summer, does not arrive and the distrust between the unions grows day by day.
Today Financial times He has published an alleged plan by the Japanese multinational to get rid of the Barcelona plant to redouble all its efforts in the United Kingdom with the aim of gaining market there by taking advantage of Brexit. Nissan has denied that news and denied the existence of any contingency plan, but in its response it does not refer to the future of the two plants it manages in Europe.
"We have studied all possible scenarios before Brexit and the fact is that all our business, both in the United Kingdom and in Europe, is not sustainable in the case of tariffs. We continue to urge the UK and EU negotiators to work in collaboration to achieve a balanced and orderly Brexit that continues to promote mutual benefit trade, "said the company, so all options are open.
Despite having a capacity to manufacture about 200,000 vehicles per year, Nissan contemplates that the current fiscal year (ending March 31) ends with between 45,000 and 50,000 vehicles, a figure that could still be lower next year if, as provides, do not enter any other vehicle or increase production.