Niños Mutantes joins the lineup of the sixth edition of Festival Cero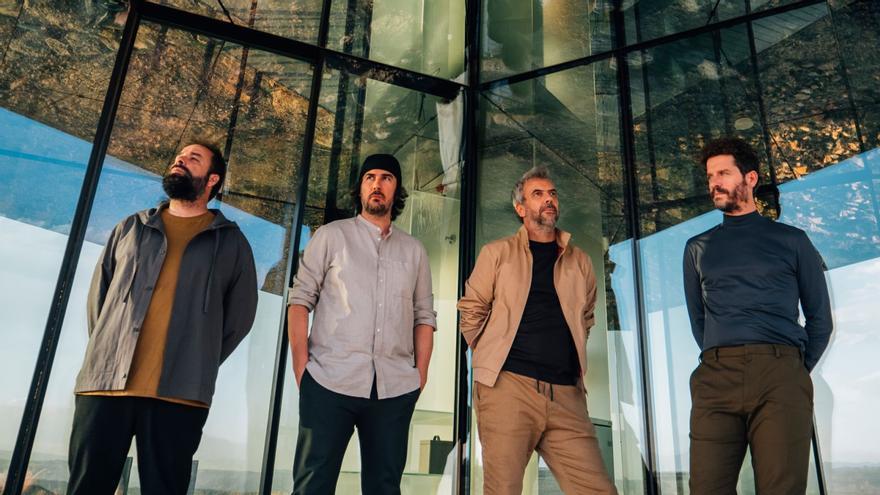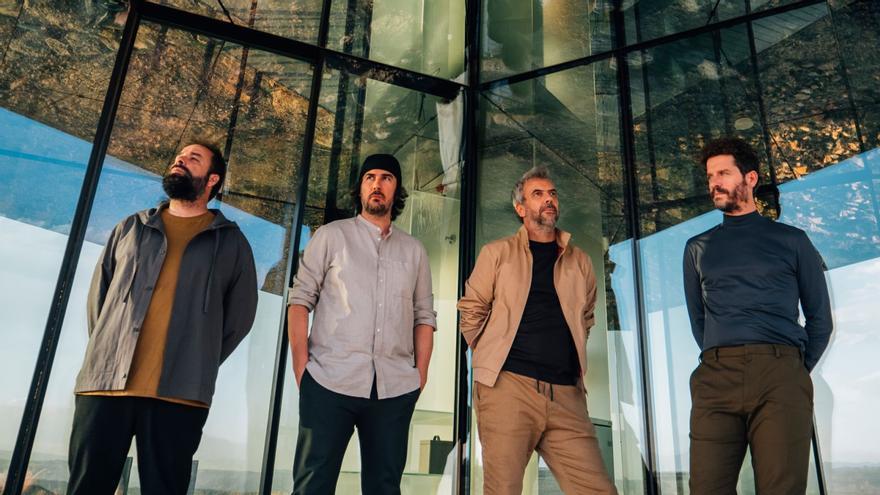 The Zero Festival returns in October at full throttle, after a year of transition, with the celebration of Pista CERO in a 2020 marked by the pandemic.
The Miller room, in Parque Santa Catalina, will repeat as the venue for the fifth edition of an appointment that adds to its poster a whole classic of the indie national: Mutant Children joins a call that already includes Ginebras, Cala Vento and the Canarian bands Flor de Canela, Sound of Aqua and Sanches.
In addition, CERO premieres its concerts in acoustic format, with Said Muti, Dácil Santana and Ant Cosmos. And it maintains an offer aimed at the family audience, with the Municipal Symphonic Band of Las Palmas de Gran Canaria and their concert "We Will Rock You".
Tickets for the Festival can be purchased from Friday, September 17 on the official website festivalcero.com, at a price of between 5 and 8 euros (5 euros acoustic, 8 euros for double concerts). The show of the Municipal Symphonic Band It will be free, prior registration and with limited capacity. The CERO Festival is a production of the City Council of Las Palmas de Gran Canaria directed by Jeito Canarias and Algato Producciones that has the support of Sagulpa, Guaguas Municipales and Global. The capacity is established according to the evolution of the health situation, which will also determine the security conditions to be adopted during its celebration.
Mutant Children: a national indie classic
CERO incorporates one of the great Spanish indie bands to its lineup. Mutant Children will be in charge of closing the Festival, in a new stop on her tour with her latest edited work, Windows (2020). The formation founded in the nineties by Nani Castañeda (drums), Miguel Haro (bass) and Juan Alberto Martínez (guitar and voice) already has a dozen albums published, which endorse a wide trajectory and justify its legion of fans in Spain and Latin America. His indie rock has not stopped evolving since its staging, under the Astro Discos label and, in the case of his latest work, Ernie Records. The additions to their line-up, the assumption of new arrangements and the breadth of vision when adding influences to their proposal define a band with a live performance always guaranteed and with a solid repertoire behind.
Today, those Mutant Children are fully mature rockers who have been able to soften and modulate their first energy impulse. The quality of the productions and the addition of new sound textures, only conceivable from a broad musical culture and own experience on stage, have multiplied the group's records, which promises "a new reading of the songs of Windows live, unadulterated and straight to the heart ". They arrive in Las Palmas de Gran Canaria in full swing and very well greased, to leave their mark on the closing of CERO, on Saturday, October 16.
Cinnamon Flower and the catalans Cala Vento They will be in charge of opening the festival on Monday, October 11, the eve of the holiday, at 8:30 p.m. (8 euros per ticket). The duo made up of Aleix Turon (guitar and voice) and Joan Delgado (drums and voice) land at the festival as one of the indies groups of the moment, while the Canarian band performs with more than a hundred concerts in their backpack, in full consolidation.
On Tuesday, October 12, the acoustic concerts of Cero will be premiered (8.30 pm, 5 euros per ticket), with Said Muti: a name that has earned a respectable place in the island rock scene, and that is presented in a basic format, "without cheating or cardboard).
Dácil Santana will give continuity to the unplugged on Wednesday 13 (8:30 pm, 5 euros), with a repertoire built with its own label, to support its own scenic proposal. Her talent as a songwriter has also been summoned by different renowned artists on the Pop scene. With her, Cero broadens her audience and her registers.
Javier Auserón, that is, Ant Cosmos, will close the batch of acoustics on Thursday October 14 (8:30 pm, 5 euros), in a concert in which he will show his evolution as a composer and musician towards an eclectic proposal aimed at wider audiences.
The girlband Gins, and its impetuous indie sound, will close the night of Friday, October 15 (10 pm, 8 euros per ticket), to show why it has become one of the most popular bands on the current circuit. Before, Sound of Aqua is presented at Zero as one of the most interesting emerging formations on the island scene. Pau Coelho's band was already Womad in 2019 and wants to continue growing in 2021.
Finally, on Saturday October 16 (10 pm, 8 euros per ticket) Sanches premieres at Cero: it is the solo adventure of Samuel Sánchez (Bored Cosmic), which comes with the backing of a more than interesting record debut with Flat Rate Romances. Their concert will precede that of Niños Mutantes, in charge of closing the program of double sessions.
As a culmination, the Municipal Symphonic Band of Las Palmas de Gran Canaria will offer on Sunday, October 17, a family show in Miller, its consolidated We will Rock You. Attendance will be free upon withdrawal of invitation. With the show, CERO confirms its commitment to maintain a proposal suitable for the younger audience and to enjoy with the family.