Nine women accuse Plácido Domingo of sexual harassment | Society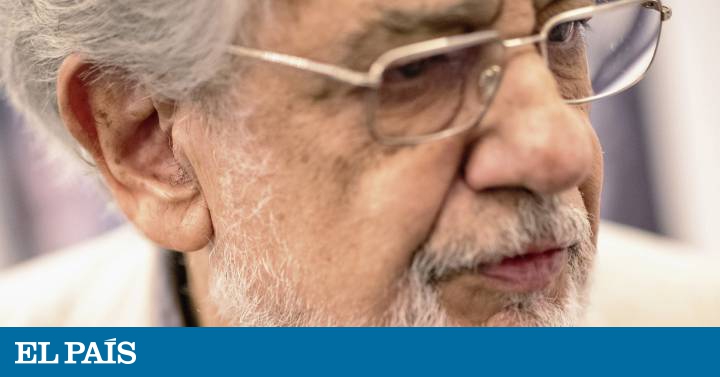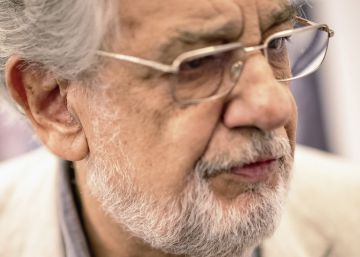 Nine women accuse the Spanish tenor Plácido Domingo, one of the most important figures in the history of the opera, of alleged sexual harassment. The testimonies were published at dawn on Tuesday by the Associated Press agency, which only identifies by name one of the victims, mezzo-soprano Patricia Wulf. According to the US agency, Domingo pressured women to have sex with him in exchange for jobs, and came to professionally punish those who refused. The events date back to the early 1980s and extend over three decades. "It is painful to hear that I was able to annoy someone," the tenor replied to AP questions. "The scales for which we measure ourselves today, and we must measure ourselves, are very different from how they were in the past," he added.
Domingo, 78, is one of the most admired tenors of all time and one of the most powerful men in classical music worldwide. He began his career five decades ago. He has played more than 150 roles in more than 4,000 performances. Currently, he continues singing and directing and serves as director of the Los Angeles Opera in California.
Eight singers and a dancer assure the news agency that they were harassed by Domingo, in an attitude that they describe as secretly voices in the world of opera. One of them says that Domingo put his hand under his skirt and three others say he kissed them hard in places like a dressing room, a hotel room and a business lunch.
"That someone is holding your hand during the entire business lunch is rare, or that you put your hand on your knee," said one of the accusers according to the AP appointment. "I was always touching you in some way, always kissing you."
AP says that apart from the nine testimonies of explicit sexual harassment, another half a dozen women say that Domingo made them uncomfortable proposals. A singer says that he insistently asked her to go out with her after hiring her for a series of concerts in the 90s. But the agency claims to have also spoken with three dozen other professionals, from singers to stage performers, who witnessed "sexual behavior inappropriate Sunday "and that" chased young women with impunity. "
Domingo did not answer a detailed AP questionnaire, but offered the following response to the agency: "The accusations of these anonymous people dating back up to three decades ago are deeply worrisome and, as they arise, inaccurate. Still, it is painful to hear that I have been able to annoy someone or make them feel uncomfortable, no matter how long I do it and despite my best intentions. I believe that all my interactions and relationships were always accepted and consented. People who know me or who have worked with me know that I am not someone who can hurt, offend or embarrass someone intentionally. "
"However," Domingo's response continues, "I recognize that the scales we measure ourselves today, and we must measure ourselves, are very different from what they were in the past. I have been blessed and privileged to have had a career of more than 50 years and I will stick to the highest standard. "
Seven of the nine people AP cites say his career was affected by Sunday's non-consensual advances. In some cases, the promised works never came to fruition. In others, they didn't work for him again. Two of the women accepted Domingo's propositions because they felt they could not say no to the most powerful man in their environment.
One of them reported that he slept with Domingo twice, one of them at the Biltmore Hotel in Los Angeles, which is four blocks from the headquarters of LA Opera. When Domingo went to a performance, he left $ 10 saying, "I don't want you to feel like a prostitute, but I don't want you to have to pay to park either."
Many of these women report that their fellow professionals warned them to never be alone with Domingo, even in an elevator. The advice they gave them was that if they invited them to lunch they should avoid alcohol and always find themselves in a public place and have lunch, never have dinner. The majority were young people who started in their profession. One of them says that Domingo's inappropriate behavior was "an open secret in the world of opera."
None of the women could offer documentation of any kind to support their accusations, but the agency spoke with "many" colleagues and friends to whom they told what happened at the time. He also verified that they actually worked in the places of the events and that Domingo coincided with them.