Nina, singer of the band Morgan: "'The River' tries to strike a balance between darkness and light"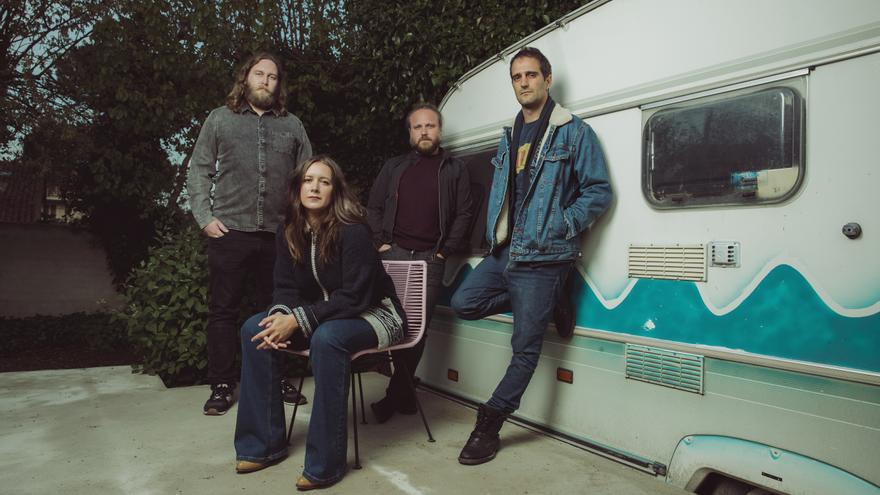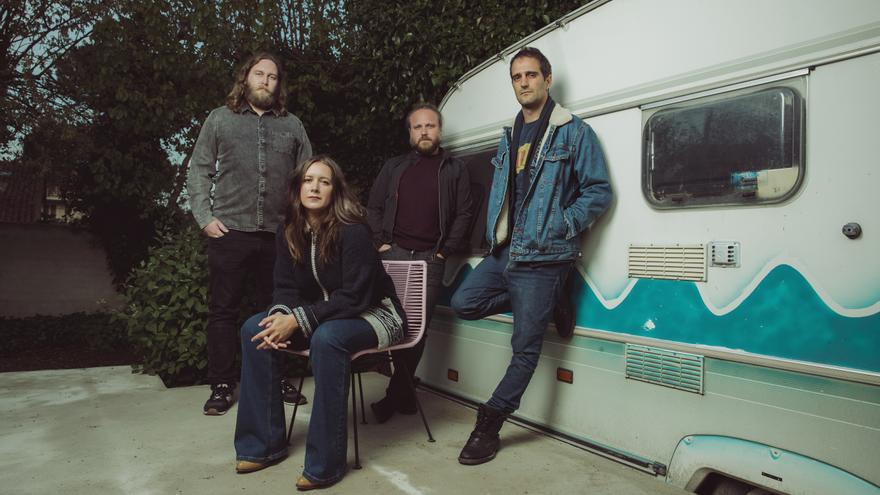 Nina's on the other end of the phone. She says with a smile that she is happy to be back on the road these days. You need to see how the third album of Morgan among the applause. Waiting for the pulse, he will return today, Saturday, to the Alfredo Kraus Auditorium at 8:30 p.m. The haze contrasts with the metallic tones of folk and alternative rock that bring to the cartel the SunBeat LPA 2022 and resonate in The River and The Stone. The Madrilenian is considered one of the best voices of this generation of interpreters who experiment with each vocal cord the lyrics of her repertoire, now, they return to the island. A wait that has been worth it.
More than 300 concerts behind you on two tours, do you reduce dates on this one because calm already prevails or is it Covid-19?
It was necessary to proceed with caution on this first presentation tour in theaters and auditoriums, even more so with all the restrictions in place. We have taken the steps we could with caution, always thinking that in the future it will be possible to complete the tour. But, now, what life gives us is playing, despite facing the concerts with uncertainty, since we want to get to each weekend healthy. I look forward to the stage in Las Palmas! We have always enjoyed it and you have welcomed us as if we were at home. We are looking forward to seeing how the songs breathe.
The River and The Stone is the title of Morgan's third album, where they play with that metaphor between energy and stillness. How was its elaboration?
When we finished the previous tour we talked about many things. We spent a little more than six months living together, it gave us time to think, talk and make the music that we felt like at that time. The song The River plays with that metaphor that helps us put a name to the process we had lived through, trying to strike a balance between darkness and light, of being on top and then not so much. Inevitably, it is impregnated with the things that we have experienced in the last year.
"We enjoy the journey without setting grandiose goals"
In an interview to The country He said there was a song you couldn't stand.
[Risas]. Today I have reconciled with her. It's a funny anecdote, we don't stop having each one their favorites.
Sure, but the singer usually has the leading role
From the outside it may seem like it, a bit in the style of front women, but not at all, from the inside it's all very horizontal. The four of us have the same percentage of voice and vote, so in that sense it is all very democratic.
Alejandro Ovejero is no longer here, what is it like not seeing him on the other side? Does it affect the essence of the group?
It was difficult at the beginning and it has been a drastic change. But, at the end of the day, we understand it and we are left with the joy of what we have experienced. When he told us that he wanted to leave the band, when putting together the new songs we thought and brought Alejandro Climent live on bass and Gabi Planas on percussion, acoustics and keyboards. Both of us are very happy, each one on his own. As for the essence, it depends on each band. We maintain it and we have decided to continue, you have to try.
This third album confirms the success of the band. What is the level of expectation?
We have always maintained a level of almost zero. Our goal is not to be heard a lot, but to attract the people who want to. If it happens, welcome, but we continue to enjoy the journey without setting ourselves grandiose goals. Besides, in itself, playing again is a miracle. We can't ask for more.
"My life is completely different from how I thought it was going to be"
Air, North, The River and the stone, the cold and melancholic atmosphere of the north pervades the repertoire. For when a few latitudes further south?
They are inside, without specially naming them. I have always spent the summer in the south and I usually go to compose, but then as a band we started in the north, that light, those clouds that are in the songs in some way, that help, more than being in the sun with some reeds and some friends. The brightest moment will come, happy, I hope so, for my mental sake! We do not close the doors to anything.
The group celebrates a decade this year since they convinced you not to take that plane to Holland. Is something special coming?
Well, we haven't thought about it! I'm still settling into the new year because, since 2020, I have a bit of a mess in my head. I'm going to tell the guys about it! I hadn't fallen for it, maybe they do have something discussed.
In these ten years that you have practically grown with the group, what do you take with you?
My life is completely different from how I thought it would be. I have learned from everything. It has been a decade that has changed my life completely. I wouldn't know how to define it... I didn't think I was going to experience all this at all, not only musically -which is what fills my heart the most-, but from the good people around me. Also, since we come from the desktop publishing thing, you learn a lot of things about logistics, not so nice, but it's also cool to learn how the business works inside. I like to walk this path with the boys. It has been, and is being, a very crazy thing that I did not expect!
"Find a way to do things your way"
Right now you are 31 years old, with a musical career and "stability". What is your opinion of the circumstances facing your generation?
If you compare us to our parents, it is difficult to gain early independence. I think they are the consequences of a crisis and inefficiency. For example, the new regulation of the self-employed does not help either. It's a disaster. I can not contribute anything that is not already seen.
And to those who start?
I'm lousy. Very bad counselor for myself. That they take care of what they do, believe in it and don't do anything they don't want to do and find a way to do it their way. It's what I'm most happy about: considering myself (quite) free. I would tell them that. Gives peace of mind.
She is very modest.
It's not modesty, it's the truth. If I ask the universe for more things, he's going to give me a cookie in the face.