Nil Solans-Xavi Moreno take the lead in a first section through water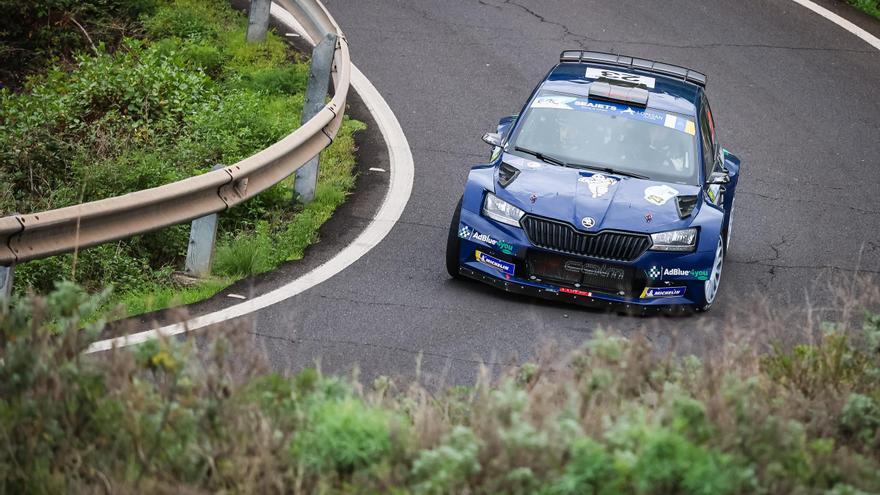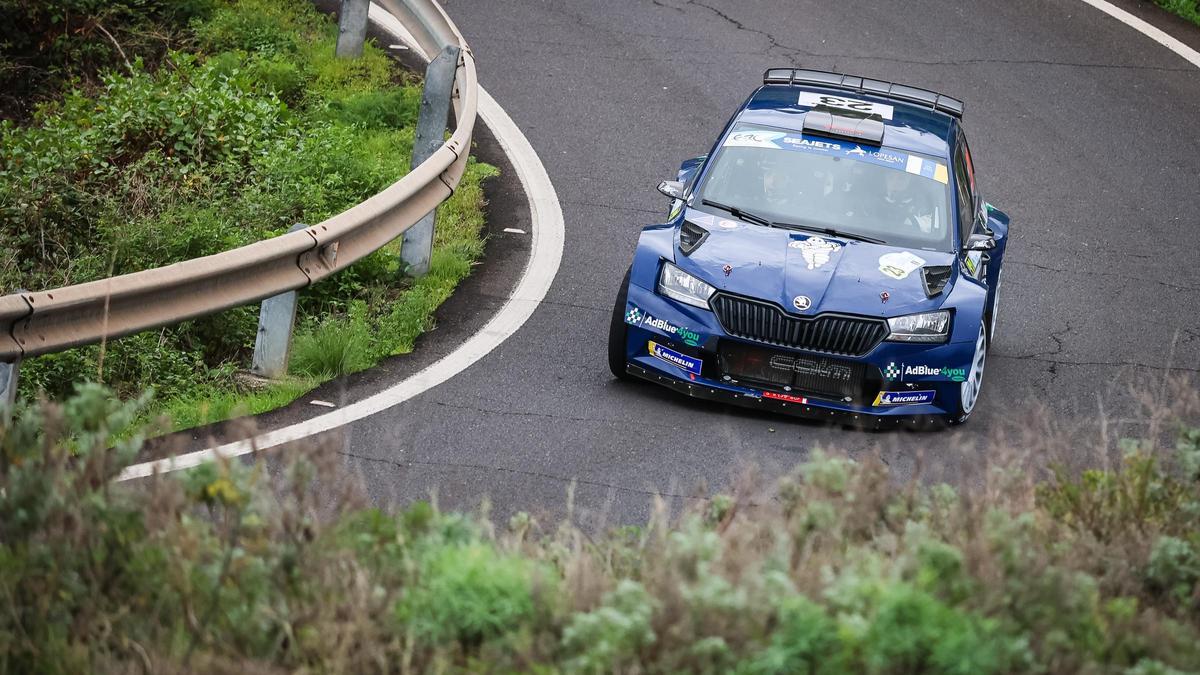 The 'Valsequillo', 'San Mateo-DISA', 'Artenara' and 'Tejeda' stages have inaugurated the 44th edition of the Rally Islas Canarias. The first section was rained, which has made the choice of tires decisive and the first casualties have occurred.
Nil Solans and Xavi Moreno (Skoda Fabia Rally2 Evo) have best adapted to these conditions, completing those first four stages in first position with 9.7 '' compared to Iván Ares and Dávid Vázquez. The Galicians, who already excelled in the Fafe Montelongo Rally, snatched a scratch from their compatriots, placing themselves in second position.
Further back, at 27.4 '', Adrien Fourmaux-Renaud Jamoul (Ford Fiesta R5 MKII) completed the section in third place, a very close position, since from there and up to seventh there are just over ten seconds. Yeray Lemes-Rogelio Peñate (Hyundai i20 R5) are the highest ranked Canarian team and until the fourth stage they were in positions of honor. They are followed by 5.3 Germans Marijan Griebel-Pirmin Winklhofer (Citroën C3 R5), Czechs Erik Casi-Jindriska Zaková (Ford Fiesta R5 MKII) and also Canarian Luis Monzón-José Carlos Déniz (Citroën C3 R5), seventh to 39.4 '' from the lead.
The top ten positions are completed by French champions Yoann Bonato-Benjamin Boulloud (Citroën C3 R5), Miguel Suárez-Dani Sosa (Skoda Fabia R5) and Alexey Lukyanuk-Alexey Arnautov (Citroën C3 R5). The leader of the FIA ​​European Rally Championship was surprised by the wet conditions on the stages but remains three places ahead of Oliver Solberg-Aaron Johnston (Volkswagen Polo GTI R5).
Pepe López and Borja Rozada starred in a premature abandonment by hitting their Citroën C3 R5 with a palm tree in the first special stage of the rally. José Antonio Suárez and Alberto Iglesias, their main rivals for the title of the Spanish Asphalt Rally Championship (Skoda Fabia Rally2 Evo) are twelfth more than a minute behind Nil Solans. Thus, in the national section, Solans-Moreno rule both the CERA and the Spanish Rally Championship of which they can be proclaimed champions.
In the Canary Islands Asphalt Rally Championship, Lemes-Peñate took a 7.9 '' lead over Monzón-Déniz and 17.5 '' over Suárez-Sosa. Toñi Ponce-Daniel Rosario (Hyundai i20 R5) are fourth ahead of regional champions Enrique Cruz-Yeray Mujica (Ford Fiesta R5 MKII).