Nikoloz Sherazadishvili, professional judoka: "it is easy to bet on the winning horse, but it is difficult for who stands out" :: Iberian Press for Telefónica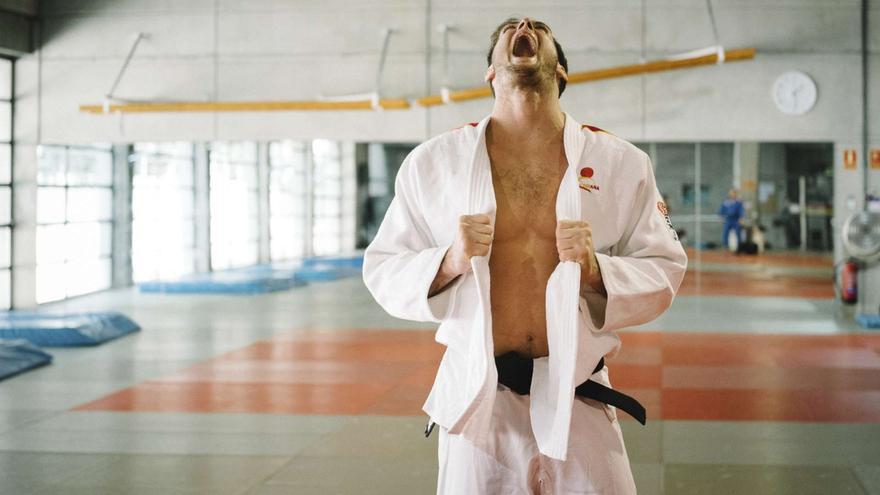 Nikoloz was 14 years old when he decided that his was judo at the highest level. Now 25 years old, there are two gold medals at the World Judo Championships and a bronze medal at the 2018 European Judo Championships under his belt.

Nikoloz arrives at the Tokyo 2020 Olympic Games, with all the possibilities of winning a medal: as many as illusions he has put into this event and as many as the effort that his dedication has required these years. But what is clear is that without the help of Telefónica Podium scholarships, I could never have faced this challenge.
Like 57 other athletes who will attend the Olympics and who have received scholarships from the program, Nikoloz is aware that this opportunity in life is very special and that help is needed in the beginning, not when promises have already been fulfilled. . "It is easy to bet on who has already won, the difficult thing is to bet on who is beginning to emerge," clarifies the Georgian-born judoka who lives in the Madrid town of Brunete. There he met Quino (Joaquín Ruiz Llorente), his coach and also a former Olympic judoka, who has guided him on the road to success and is, in Nikoloz's exact words "like my second father".
The effort is always present. Your physical routine is essential to maintain the highest level of professionalism and that has great implications in your daily life. The will and the ability to tackle a great challenge like the Olympic games have been the impetus of his career.
In high-performance judo, physical skills and technical and tactical knowledge are worked for hours and hours. To complete the training, there is also a strong and invisible training on the control of the psychological skills necessary to face high-level competitions. And all from a sport whose maxim is respect to the contrary.