Nightlife returns to ERTE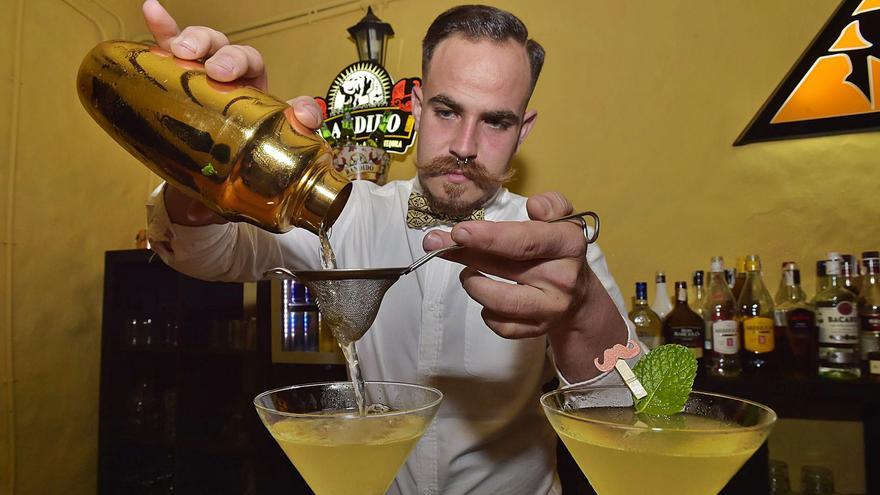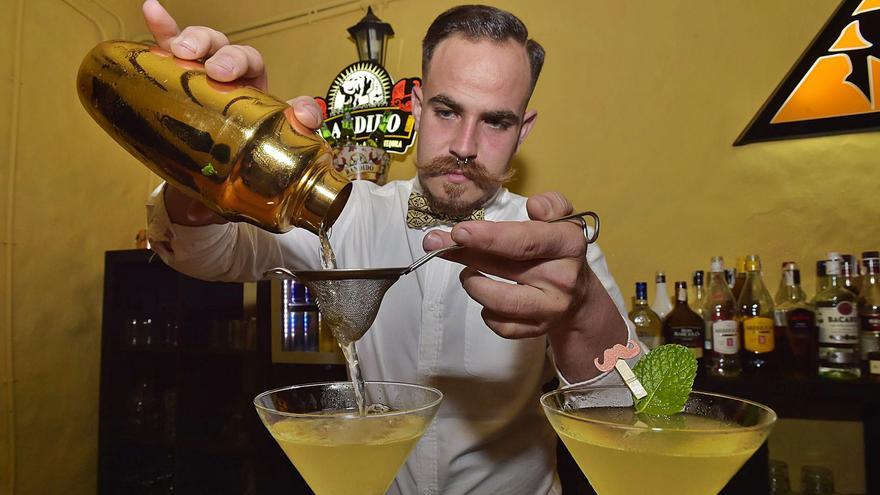 Israel Melián, president of the Canary Islands Nightlife Association and owner of the Chester, pointed out yesterday that the closure of the premises includes "measures that are taken so that the citizenry obtains a culprit and does not fall on those really responsible, which are the politicians , who have to promote that vaccination goes much more quickly. All this, said because we returned to phase 2 in Gran Canaria due to an increase in Covid.
This is how Israel Melián expressed himself on the basis that Gran Canaria has once again risen to level 2 of health alert, due to the increase in infections by coronavirus, as announced two days ago by the Minister of Health of the Government of the Canary Islands, Blas Trujillo. Meetings are limited to a maximum of six people, unless they are living together. The nightlife closes again and the restaurant will end its services before midnight. Tables must have a maximum of six people on the terrace and four inside the premises. The capacity of the terraces will have to be kept at 75% and 50% indoors.
Fermín Sánchez, president of the Association of Entrepreneurs of Bars, Cafes, Restaurants and Nightlife pointed out that "we have no choice but to take another step backwards" and continued: "most of those infected are young people who do not sit in a restaurant to eat because they have other priorities. According to Sánchez, we must avoid illegal parties, drinking bottles and meetings on the beach.
Melián stressed that nightlife closes "100%." All employees of said activity return to ERTE. These are people who stop receiving their income again to get paid by the State. "This is the measure to which they have been subjected for 17 months." Nightlife is what is commonly known as pubs and discotheques, whose opening is until 3:30 am, 5:00 am or 6:00 am "and now they cannot open even with limited hours."
Their local doors such as Chester, Treinta y Tantos, Fortuny, Copas, Urban, Altar, Bravia or Room, which have been in this position since March 2020, are closing again. «We have been able to open some of us for three weeks, but many of the colleagues did not do it because assuming only two hours of billing, the operation of the business was not feasible. Thirty-something, Bravia, Kohana, Copas or Urban did not open, for example.
Premises that did not start up are the majority compared to those that did, which also shows that the measure is useless "because there were very few of us who were operational due to the influx of customers, so the closure will not change anything ». The turnover losses for 2020 compared to 2019 are 85 and 90%. A very suffered sector, where numbers are already being shuffled in which more than 50% of the premises do not reopen their doors. "For example, the Bravia is already for sale and Kohana has returned their keys to the owner of the property because they have lost everything and they have no other. Rather, customers are sent to seek clandestine entertainment. "The proof is that there was a contagion of more than 50 people in a barbecue, so they attended, between 200 and 500", argues Melián. The alternative to all this is that nightlife is the solution and that it helps these infections stop. "We have proposed to the Government of the Canary Islands to open in our normal hours, but only for people who have already received the vaccine and this will prevent contagion in the premises. In addition, this way we help people want to be vaccinated, it is an incentive, because they have to prove it when they go to the disco, "he says. What should not be closed is because there may be a bar with poor ventilation and operating in terrible conditions and a nightclub, no, with enough air to prevent overcrowding and contagion. "That is why you cannot shut down with the blow of your voice, but rather do things well. What has to be avoided is to refer people to make bottles to the squares, beaches and other places, without measures. That is where the problems are occurring. No infection has been reported in nightlife, "explains Melián.
Fermín Sánchez, president of the Association of Entrepreneurs of Bars, Cafes, Restaurants and Nightlife, belonging to the FEHT, pointed out, for his part, that "we have no choice but to take another step back, close again at 24.00 hours and capacity 50% ». They have presented other solutions, "but I don't know what interest they have in the hotel industry continuing to pay for the inefficiency of some authorities because we see that the street is full of bottles with people who do not respect anything, with parties on the beaches and in Vegueta, having fights even every weekend and the police, even if they report it or show up.
"Of 167 outbreaks in the Canary Islands in recent weeks, only three have been in leisure and hospitality establishments." In addition, most of those infected are young people "who do not sit in a restaurant to eat because they have other priorities." "We have asked the health authorities for data that show that the hotel industry is to blame for the coronavirus cases and we do not get an explanation. The example is Madrid, which has not closed the hospitality industry and, however, has fewer infections than us and other very restrictive communities. The Balearic Islands have been closed for nightlife for 16 months and you have to see their rates. In Gran Canaria we comply with the rules. I do not understand why it is necessary to close ».
The police are now investigating hospitality establishments "but they will not do it on the weekend at night in Vegueta or in Las Canteras to see who makes large bottles or what fights there are. Those responsible for the police look the other way. We don't see their hair when we need them. Sánchez proposes to control these types of acts and events, that is, that the law is complied with. "If a hotelier does not comply, he may be penalized as well." From the Association they request a curfew at twelve thirty at night to avoid illegal or private parties, bottles and meetings on the beach "which are the sources of contagion of unethical people," he concludes.