Nigerian Ngozi Okonjo-Iweala, first woman to head the World Trade Organization (WTO)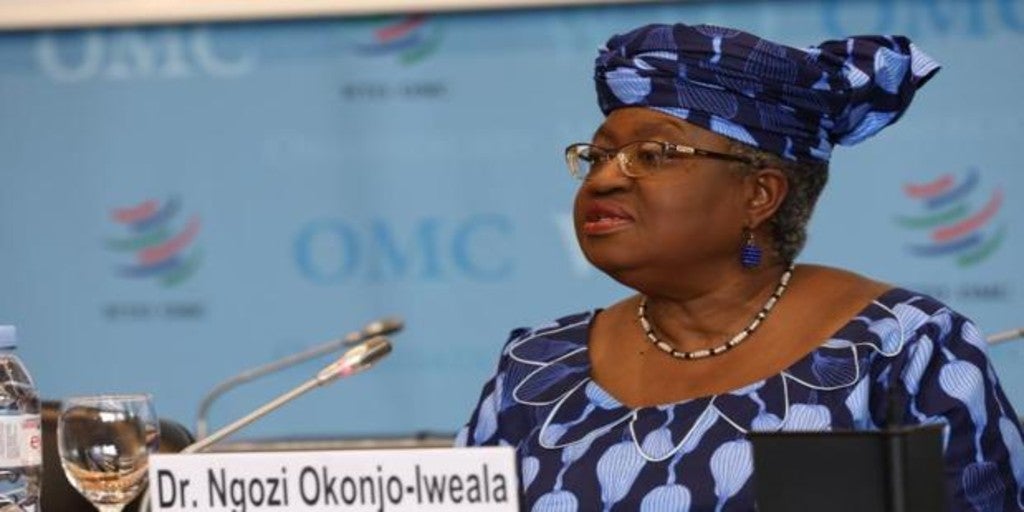 Madrid
Updated:
Keep

The World Trade Organization (WTO) begins a new historical stage, after officially appointing the Nigerian woman on Monday Ngozi Okonjo-Iweala as general director of the institution, thus becoming the first woman to hold this position in its more than 25 years of history.
Okonjo-Iweala will also be the first African to serve as WTO Director-General. His mandate will begin on March 1 and will expire on August 31, 2025, although it is renewable.
The appointment was formalized this Monday when the decision was adopted by the WTO General Council, after several months of uncertainty after the resignation of the former director general.
WTO members have been able to reach an agreement after the new US government decided to join the consensus and support Okonjo-Iweala. Donald Trump had decided to support the other candidate alone, the South Korean Yoo Myung Hee, blocking "de facto" a consensus decision among all countries. After the withdrawal of the South Korean minister and with the arrival of the new Administration to the White House, an agreement has been reached.
«A strong WTO is vital if we want to recover quickly and completely from the devastation caused by the Covid-19 pandemic. I look forward to working with members to shape and implement the policy responses we need to get the global economy going again, "Okonjo-Iweala stressed.
The new general director of the organization has a great background in the international arena, since worked for 25 years at the World Bank and served two terms as Nigerian Finance Minister.
The European Union has celebrated the appointment of Okonjo-Iweala, which has been described by the President of the European Commission, Ursula von der Leyen, as a "historic moment for the whole world." "Europe is totally with you", The German has written in a message she has shared on the social network Twitter.
Along the same lines, the economic vice president of the Community Executive, Valdis Dombrovskis, recalled that the EU supported the Nigerian's candidacy "from the beginning" and now hopes to work "side by side" with her to advance the "much-needed reform "of the WTO.
"The WTO must be restructured with updated rules for today's world, with a focus on sustainable and digital transformations in the global economy," said the Latvian, who has advanced that Brussels will unveil its plan for the reform of the institution.