Nico Williams' double ends the illusion of Atlético Mancha Real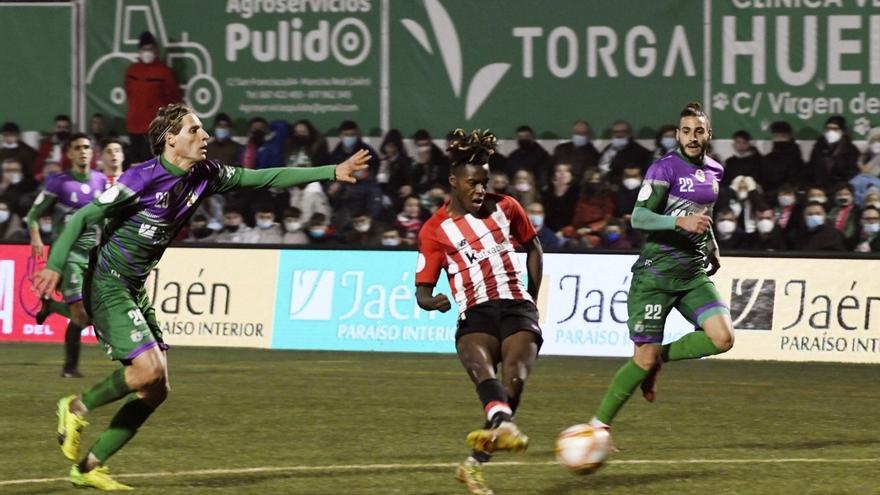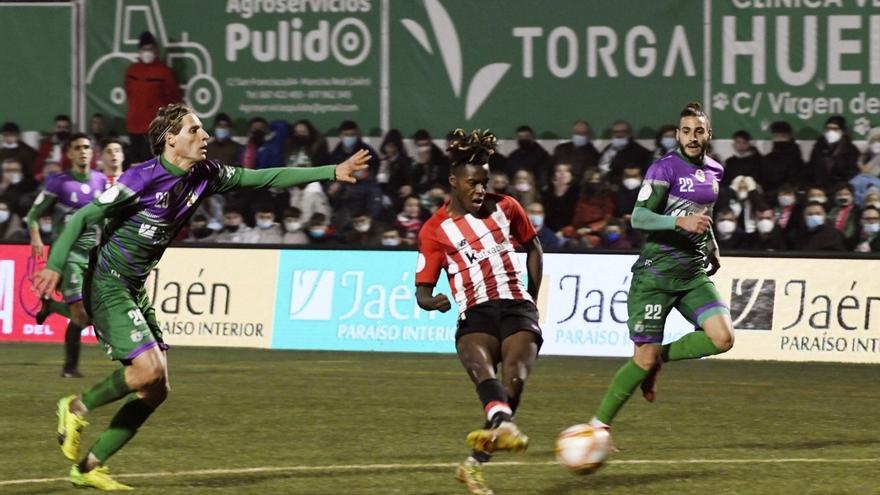 The youngest of the Williams brothers offered a recital of play and effectiveness in the first half with a goal after a rebound from goal Lopito and another with a perfect definition after a targeted control, which sentenced the game and the tie in minutes 20 and 44.
In addition, he was able to score a third in a shot that described a parable and crashed into the crossbar, all in a first half in which the team coached by Marcelino García Toral beat the only representative of Second RFEF that was left in the competition.
The coach, who returned to sit on the bench after the COVID-19, presented a team of guarantees to try to pass the tie and, even unlike Real Madrid and Barcelona, He did not have to resort to his stars, Unai Simón, who was not called up, and Iñaki Williams and Muniáin, who remained on the bench.
Atlético Mancha Real barely fidgeted during the 90 minutes and it did not generate occasions, although it fell with dignity.
Data sheet:
0 - Atlético Mancha Real: Lopito, Raúl Pérez (Chumilla, m.78), Óscar Quesada (Mario Ordóñez, m.73), Pedro Corral (Pablo Siles, m.57), Juanma Espinosa, José Enrique, Urko Arroyo (Pablo Siles, m.53) , Mauro, Rafa Vega, Nando (Del Amo, m.70) and Carlos Jiménez.
2 - Athletic Club: Aguirrezabala, Petxarromán (Balenziaga, m.64), Íñigo Martínez, Vesga, Berenger (Sancet, m.64), Vivián, Lekue, Raúl García (Artola, m.77), Noloskain (Dani García, m.70), Nico Williams (Zárraga, m.70) and Nico Serrano.
Goals: 0-1, m.20: Nico Williams. 0-2, m.44: Nico Williams
Referee: Juan Martínez Munuera (Valencian Committee). He showed no cards.
Incidents: Round of 32 match of the Copa del Rey played at the La Juventud Stadium in Mancha Real with about 4,000 spectators.