NHL player killed by fireworks explosion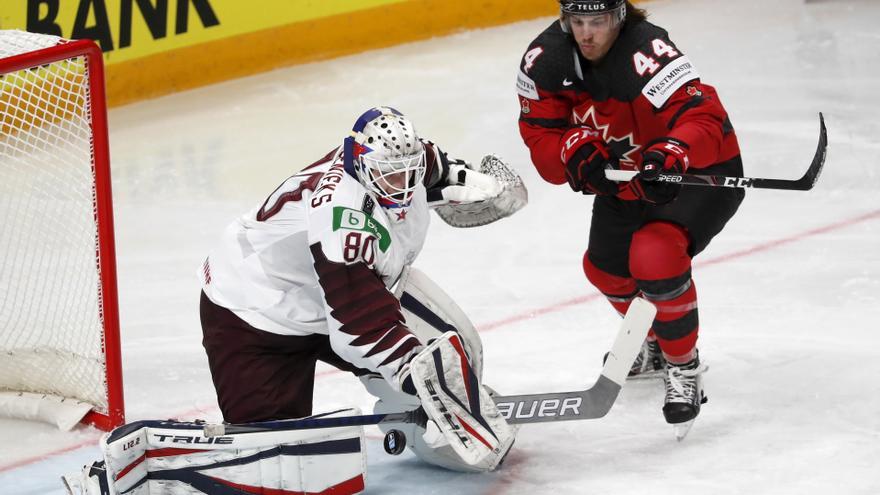 Matiss Kivlenieks, Latvian ice hockey goalie for the Columbus Blue Jackets of the American NHL, passed away last night as a result of the trauma to the chest caused by an explosion of a fireworks mortar, a Michigan medical examiner reported Monday.
Police in Novi, Michigan, reported that mortar-style fireworks launched Sunday night tilted slightly and began shooting in the direction of nearby people, including Kivlenieks. 24 years old.
The archer of the Blue Jackets I was in a jacuzzi and tried to escape with other people when he was hit by the impact of one of the mortars from the fireworks. According to the official report, the fire department and emergency medical technicians arrived at a private home at 11:13 p.m. Eastern time on Sunday.
It took emergency services 4 minutes and 38 seconds to arrive after receiving a 911 call. Kivlenieks was taken to a local hospital, where he was pronounced dead.
The Oakland County (Michigan) medical examiner's office released the preliminary results of the autopsy on Monday afternoon.
Before the autopsy, Police said Kivlenieks was believed to have slipped and hit his head while fleeing from a malfunctioning firework.
Kivlenieks Started in two games with the Blue Jackets last season and had recently played for Latvia at the IIHF World Championship.
Also played eight games since joining the National Ice Hockey League (NHL) and he was expected to have more playing time next season.
"We are shocked and saddened by the loss of Matiss Kivlenieks, and we extend our condolences to his mother, Astrida, family and friends during this devastating time," said Blue Jackets president of hockey operations John Davidson at a statement.
For its part, NHL Commissioner Gary Bettman also released a statement regarding Kivlenieks' death in which he offers condolences to family, friends, colleagues, the Blue Jackets and his native country.
"His love of life and his passion for the game will be deeply missed by all those who have been fortunate enough to have him as a partner and friend," Bettman said.