NGOs ask for a comprehensive itinerary in the care of migrants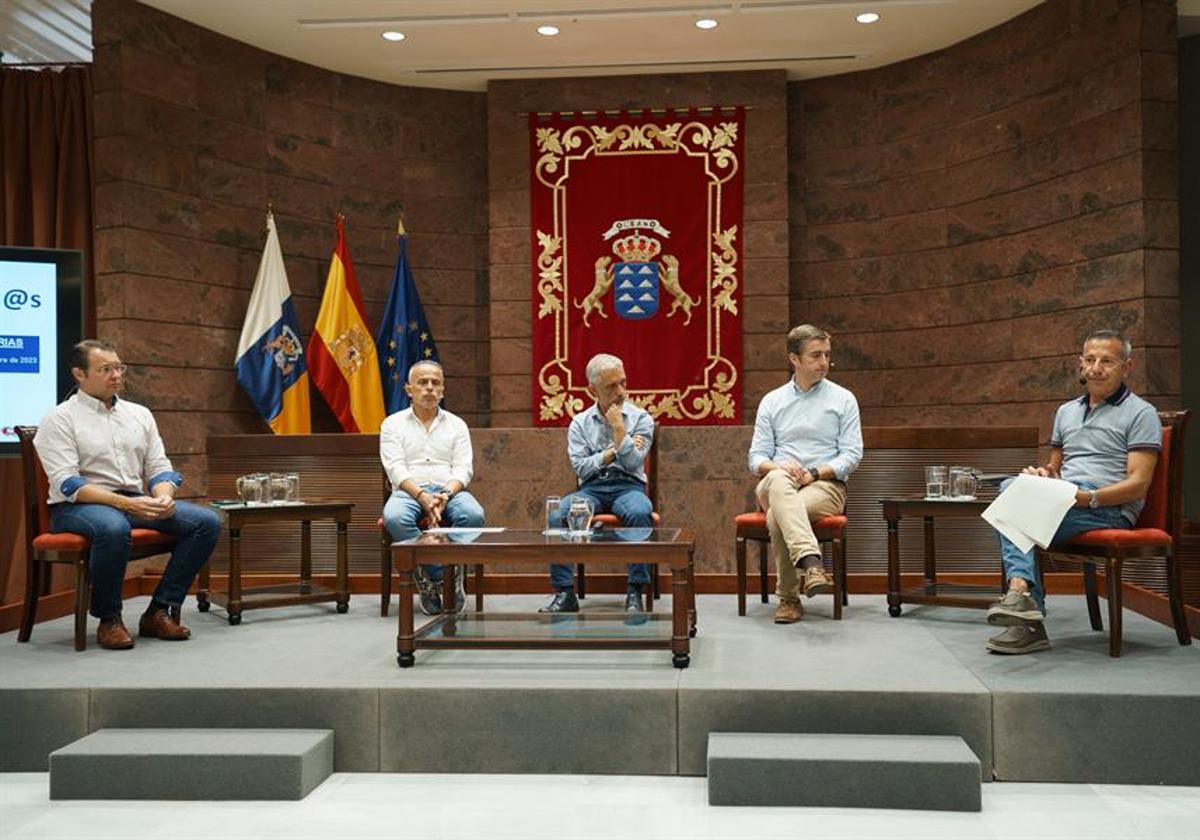 Las NGOs that serve migrants in the Canary Islands They have demanded this Tuesday a comprehensive itinerary, from the moment of reception to their full social inclusion, and avoid what is happening until now, that they have to go "door to door", with the risk that they end up "falling" in the process.
This is what they have shown representatives of the Red Cross in the Canary Islands, the El Buen Samaritano Canarian Foundation, the Don Bosco Salesianos Social Foundation, Cáritas Diocesana de Tenerife and Nuevo Futuro Tenerife in the days on Migration and asylum in the Schengen area organized by the Parliament of the Canary Islands.
These five NGOs have been working for four years on the idea of ​​establishing a unified method and giving "a systemic response" in caring for homeless people and also migrants in Tenerifewith whose Cabildo they are collaborating, and which they believe can be extrapolated to the rest of the archipelago.
The care model in which these NGOs work is developed in different phases: from the diagnosis of the situation and attention to immediate needs, to the construction of a personalized itinerary that addresses education, social skills and the needs of leisure and free time.
Also, the needs housing, health and legal, until achieving "personal independence" of each individual; In short, "make it easier for them to have rights and opportunities," summarized José Félix Hernández, president of the El Buen Samaritano Canarian Foundation.
Miguel Ángel Rojas, territorial director of the Don Bosco Salesianos Social Foundation, has explained that the idea is to establish "a single system" of social welfare that works like the educational or health system, since "no one considers that someone who goes to the emergency room or needs to have a plaque done has "We have to go window by window."
In caring for migrants, Rojas indicated, it must be taken into account that when they grow older, today they are excluded from the system but still need a housing solution, training for their inclusion in the labor market.
"We cannot continue giving simple answers, which is what we have been doing," said Ricardo Iglesias, general secretary of Cáritas Diocesana de Tenerife, who explained that «You cannot meet the need for housing alone without employment or vice versa. We cannot believe in social integration if we do not work on the return of the family; in employment, without prior education."
"The great challenge," added Rojas, "is to put the person at the center" and respect their freedom when creating "their own itinerary, their needs, their dreams," from which "generate their own path." , in which we will accompany you and give you tools.
At this point, he has indicated that the distribution of migrants between different autonomous communities or countries "It's fine," but he warned: "it's not going to be that we send someone to a place where they don't want to go. Let's take people into account. If we do not pay attention to singularity, we will be doomed to failure.".
José María Zarraluqui, regional coordinator of the Canary Islands Red Cross, has warned that one of the biggest handicaps faced by NGOs that serve migrants is that the programs are usually "timed over one year, the duration of a call for aid".
However, "people require longer processes than what the administration carries out," he stressed.
Furthermore, he has indicated that Red Cross has been forced to give up requesting a subsidy for certain programs because they do not see themselves capable of executing them "in time and with the quality" required.
Alfonso Roque, provincial director New Future Tenerifehas stated that the Canary Islands "can be a reference because it has the capacity to manage resources in a different way, not because what is being done is incorrect", but because of this "joint vision" that NGOs intend to implement with the support of public administrations.