Neymar is injured a week before taking on Barcelona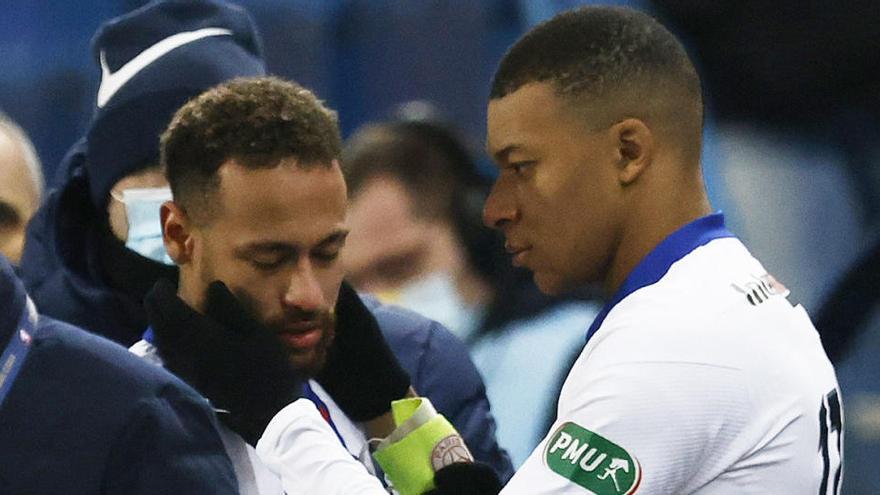 The brazilian Neymar He retired injured at the time of the match of the 30th finals of the French Cup between his team, the Paris Saint Germain, and the Fall, a week before the duel against him Barcelona of the Champions League.
The Brazilian received a strong entrance from Yago, from Caen, and went directly to the locker room with an abductor discomfort in the 60th minute of the cupbearer match. He was replaced by Kylian Mbappe, who was a starting substitute.
The Brazilian's injury occurs six days before the visit to Camp Nou, next Tuesday, in the first leg of the knockout stages of the Champions League against Barcelona.