Neymar goes out on a stretcher after a new injury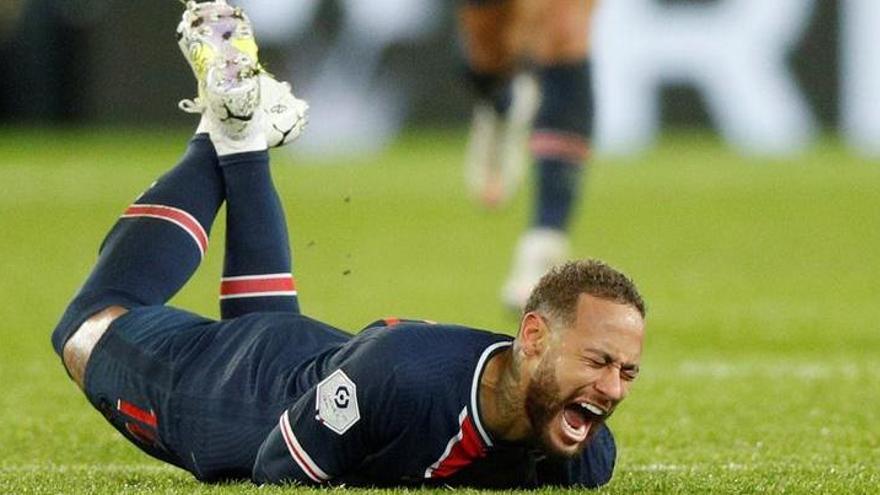 The brazilian Neymar had to be removed on a stretcher, and with clear gestures of pain, after suffering a hard tackle that affected his left ankle in the final moments the home defeat of his team, PSG, against Lyon (0-1), in match of the fourteenth day of the French league championship.
The tough action of the visitor Thiago Mendes, who was expelled after seeing the referee the entrance On a monitor, after being notified by the VAR, it occurred in the 95th minute, when Neymar, in the Lyon midfield, had already dribbled two players and was about to do the same with his compatriot.
Thiago Mendes knocked down Neymar, who had the misfortune that his left foot to stay between the legs of his rival. Immediately, he made gestures of pain, and raised his arms asking for assistance. After a few minutes of being treated on the field, and with tears in his eyes, he had to be removed on a stretcher, with his arms covering his face on the way to the locker room.