NextTech, a first step to give wings to unicorns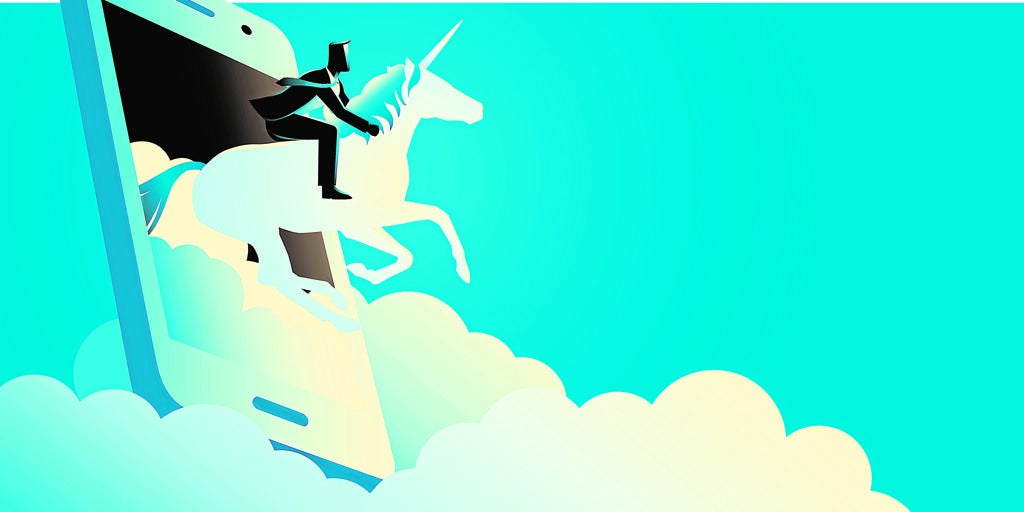 Updated:
Keep

"Spain: Land of Revolutionary Tech Startups". That is the ambitious goal that the government is pursuing with NextTech, a fund endowed with 2,000 million public euros so that fast-growing companies do not have to seek financing abroad. «Resources are for an initial period of four years. There are already 500 million available for this second half of 2021 », he explains to ABC Carme artigas, Secretary of State for Digitalization and Artificial Intelligence.
NexTech proposes mobilizing a total of 4,000 million euros in science-based companies. That figure is achieved with 2,000 million public and another 2,000 from the private sector. It works with a system of 'matching', or matching, by which the government contributes an amount similar to what the private invests. «It is a 49-51% model. For example, if private companies put in 51 million, from the ICO we contribute another 49 million ", explains Artigas, who defines NextTech as a" fund of funds. " In exchange for these investments, the government obtain indirect stakes in startups for NexTech to be financially sustainable. "The objective is for it to generate its own resources when it undoes its positions in the companies in which it has invested," says Artigas, who has led the Secretary of State for Digitalization and Artificial Intelligence (Sedia) since January 2020.
Mature stages
The 4,000 million make it the second largest government-backed venture capital fund in Europe, surpassing the 7,000 million in Germany or the 2,000 million in France, explains Sedia. The objective of the fund is to support startups that are in stages of expansion and consolidation, that is, it is not intended for those who take their first steps. "We are going to invest from Series B onwards", explains the secretary during an interview with ABC.
Startups go through different phases throughout their lives. And there is a funding round designed for each stage of development. They begin with the seed phase and then, as they grow, they carry out Series A, Series B or Series C in which each letter indicates their stage of maturation. In Spain, 60% of the annual investment in venture capital is for the seed phase, 32% are for those that are in the 'intermediate' state and only 8% are for those that are in the 'escalation' stage. This last phase is where NexTech enters so that startups are financed in Spain.
«When they reach this stage of evolution, many Spanish startups
they have to go to other countries because they have difficulties finding funding here", He says Agustin Baeza, director of public affairs of the Spanish Association of Startups, who positively values ​​the creation of this government fund. "We have to see how it becomes concrete, but this public contribution could be a turning point," says Baeza.
With the 4,000 million public-private, NexTech hopes to give startups a boost in their 'scaling-up' phase to try to achieve the glamorous status of 'unicorn', a term that encompasses unlisted companies valued at $ 1 billion. «The current problem is that, due to various factors, many startups don't reach that scalability point to be a unicorn», Says Baeza. Lack of funding in these phases is one of the main obstacles, but so are taxation, bureaucracy and the need to create a stronger ecosystem.
In Spain, there are only a handful of the more than 500 'unicorns' that exist around the world. Cabify, Wallbox, Glovo or Idealista are some of those that have achieved that status. "Of the nearly 500 'unicorns', half are in the United States. Another 125 in China, about 20 in the United Kingdom and in the entire European Union there are 60, "he details. Luis Garvía, professor at ICADE.
The US and China have a consolidated venture capital industry for the 'scale up' phase, Garvía explains. In this regard, NexTech is an important step to start creating an ecosystem that supports startups in their expansion and consolidation stages with the intention that Spanish talent does not leave.
"We need to create an infrastructure to retain all the value that entrepreneurs create," says Garvía, who describes NexTech as a "totally necessary" project from the public administration. "In the industrial world, the administration could function in a traditional way. But now we are in a digital age and the public sector must act digitally"Says the ICADE professor, who adds that with this venture capital fund" the government is investing in something valuable for the State itself and for Spain as a whole. "
The NexTech fund is part of the government's tools to strengthen the startup ecosystem in Spain. One of the main legs of the strategy is the new startup law,
whose draft law was approved in mid-July and which is currently in the process of public consultation. If everything runs its course, the measure will begin its parliamentary process with a view to being approved during the first half of 2022, details Artigas, the Secretary of State for Digitalization and Artificial Intelligence.
Move towards change
From the Spanish Association of Startups, Baeza welcomes legislation that serves as a regulatory mechanism that promotes and supports
the entrepreneurship industry. "Startups have a strong technological component, they are innovative and their business model is scalable," he explains.
These characteristics make them a fundamental element to transform the productive fabric of the Spanish economy. NexTech is a first step to achieve this. "We want there not to be a good idea in Spain without funding", concludes Artigas.