New Zealand and Spain united by innovation and sustainability in sport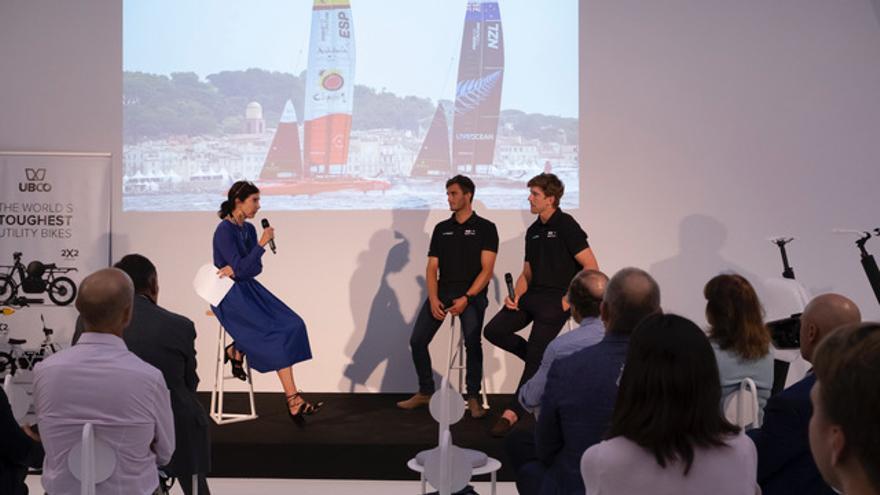 The commercial office of the New Zealand Embassy in Spain, NZTE, has presented in Madrid three innovative technology and sports equipment brands, with which it intends to bet on sustainability and innovation in the world of sports.
The event, which was held last Thursday, was attended by the New Zealand Ambassador to Spain, Nigel Fyfe; the counselor of the New Zealand commercial office, Elena Ortuño; and Tom Stevens, commercial consultant of the New Zealand commercial office in Spain, as well as the representatives of the brands. In addition, the event enjoyed two luxurious godfathers, New Zealanders Peter Burling and Blair Tuke, considered the two best sailors in the world. Winners of three medals in the last three Olympic Games in the 49er class, including a gold in Rio 2016.
NZTE introduced three new brands: lto UBCO 2x2 adventure, Bike Kids Ride Shotgun and the Manta 5 water bike.
The UBCO 2x2 adventure is a 2x2 electric motorcycle, unique and singular in the market for its commitment to sustainability and its technical characteristics, such as its two-wheel drive. Enrollable and ready for adventure, on and off the road since its use is not only focused on country trails but it can also be used on the road and in urban areas.
Bike Kids Ride Shotgun has oriented its work so that mothers and fathers, with children between 2 and 5 years old, can enjoy the practice of mountain biking together with a series of innovative sustainable accessories that allow the little ones to participate in the adult activities. The adapted saddle and the handlebar for mountain bikes are two peculiarities in its wide catalog of accessories to personalize the use of it.
And finally. The Manta 5 water bike, with carbon fiber foils, is a perfect example of the essence of the country, a futuristic bicycle that walks on water using the technology of the America's Cup catamarans. Innovation and sustainability go hand in hand in this product with an unmistakable New Zealand stamp.