New tracks from the fourth season of 'Stranger Things'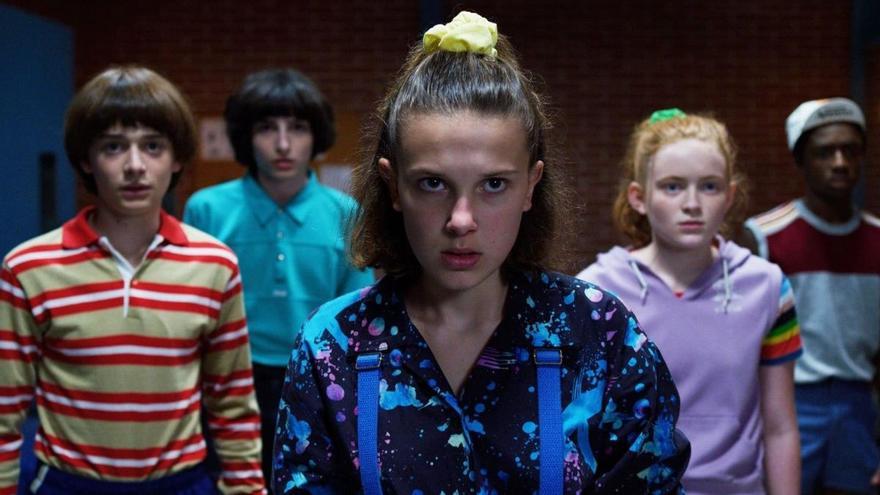 Netflix celebrated this Saturday the Day of 'Stranger Things', coinciding with the anniversary of the mysterious disappearance that begins this series set in the eighties, which will soon return with a fourth season on which he offered new clues.
The platform published a trailer titled 'Welcome to California' in which Eleven (Bobbie Millie Brown) narrates the letter she is sending to her boyfriend Mike (Finn Wolfhard), in which she anticipates that they will have "the best spring break" and allows a peek into her teenage life. "Dear Mike, today is the 185th day. I think I've finally adjusted. Now I even like school. I've made a lot of friends. Still, I'm ready for spring break. Mostly because I can see you," says the young man while showing some images that contrast with his story. Instead of "adapting", as he says in an "off" voice, it seems that the protagonist is object of "bullying" In addition, he will once again face moments of chaos, as seen in the scenes of a skating rink, an explosion and a persecution by the authorities.
Although it lasts just over a minute, it is one of the most revealing advances of this successful Netflix series, whose next season will premiere in 2022, almost three years after the last, because its filming had to be interrupted last year due to the arrival of the pandemic. After the surprise that Hopper (David Harbor) is alive, already advanced in the first 'teaser', viewers have now been able to find out that Eleven and the Byers family have moved to California, far from the fictional town of Hawkins (Indiana) where the action originally takes place.
The third season of this fiction that mixes 80s nostalgia with comical and terrifying adventures It broke the audience record for a premiere on the digital platform when it was seen by 40.7 million accounts in the first days. Throughout the day, Netflix will be fueling the expectation of the followers by publishing memories and more clues about the series in their social networks, in addition to organizing events around the world, with special edition items ranging from clothing to dolls to comics.