New Step of Orchestrated Neighborhoods in Honduras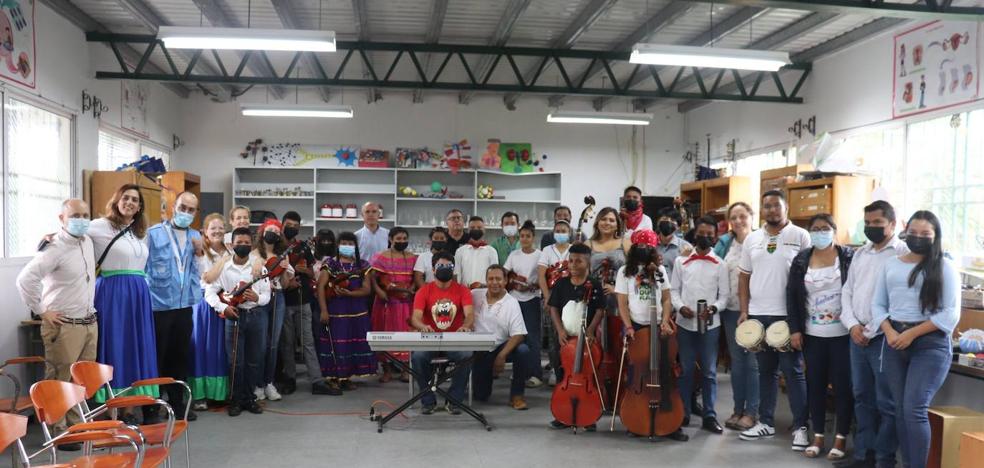 A team from the Gran Canaria project has been working since July for this Wednesday's concert in Tegucipalpa
Three years later due to the covid-19 pandemic, the Barrios Orquestados España team
return to Honduras.
Since last July, a total of six teachers, a social worker, a production person and a communication person have worked with Honduran children, supporting the project and reinforcing internal teacher training.
Today, the children and relatives of Barrios Orquestados Honduras will take the stage of the most important theater in the country, the
Manuel Bonilla Theater Tegucigalpa.
Participants in the adventure of Barrios Orquestados in Honduras. /

c7

As invited artists, they will participate
Marlon Avila and Shirley Paz.
The Orchestrated Neighborhoods project
was implanted in Tegucigalpa in 2018 in a region devastated by Hurricane Mitch where families have gradually rebuilt their houses with the materials they had.
Honduran students during one of the preparatory classes. /

c7

Currently more than 240 students from the area are being trained and receiving the pedagogy of this musical-social project that aims to create bowed string, woodwind and choir orchestras.