New schism in the Government over the possibility of freezing the salary of officials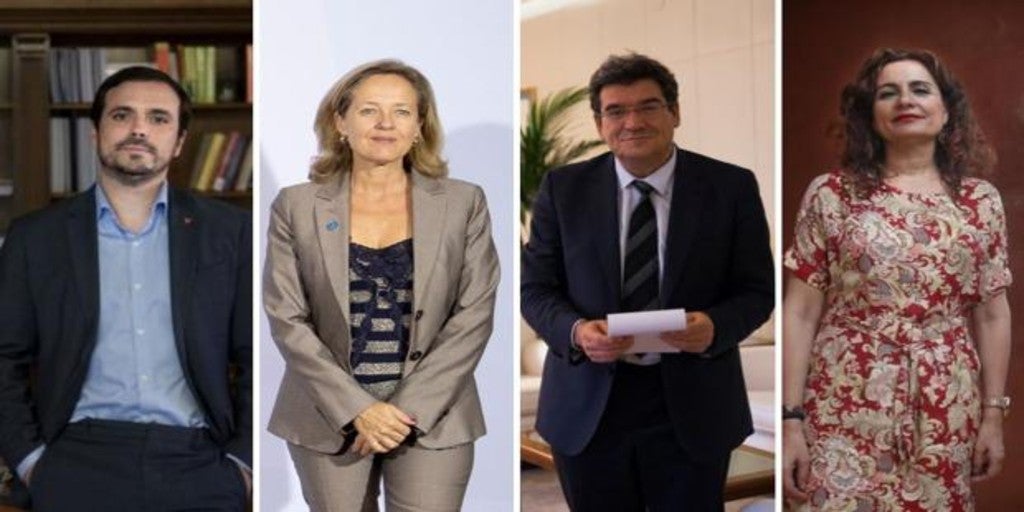 MADRID
Updated:
save

The debate on whether or not to include the freezing of public salaries in the 2021 Budgets has opened a new schism in the coalition government. In the last two days, different ministers contradict each other without making it clear whether or not the application of this measure is being considered in the accounts. The last to pronounce on the matter has been the Minister of Consumption, Alberto Garzón, who warned this Friday in an interview in Onda Madrid that "it would be a mistake" and therefore "cannot be on the government's roadmap". freeze salaries for civil servants.
Waiter warned that it would be "absolutely wrong to speak of social and labor cuts", in general but above all "at a time like this, in which what must be done is to stimulate the economy through public investment." Therefore, he believes that "it would be a blunder to initiate a path of cuts in labor, social and public service rights" and that the freezing of salaries for public employees "cannot be on the roadmap at any time", but rather that the "progressive" government is responsible for recovering the rights and purchasing power supposedly lost by officials under the previous PP Executive.
Asked if then he is not in favor of this possibility that the Minister of Finance did not rule out yesterday, Maria Jesus MonteroHe replied: "No, absolutely, it must be said very clearly." And he insisted that it would be "a mistake from the macroeconomic point of view and from the point of view of social justice."
In contrast, the Minister of Inclusions, Social Security and Migrations, José Luis Escrivá, left the door open this morning to a possible freeze on the salary of civil servants, something that he has said that "From a macroeconomic point of view it is not very relevant as it could be in other circumstances", since the evolution of prices is being "very contained", with a fall in the last twelve months of the CPI of 0.5% in August, an expectation of negative inflation for the year and also "very contained" in 2021.
In addition, yesterday Minister Montero did not rule out this option either, although the first vice president did, Carmen Calvo. The latter said early in the morning that the freezing of the salaries of civil servants was not "on the table", but hours later the Minister of Finance said that all possibilities would have to be studied.
For her part, the third vice president of the Government, Nadia calviño, agreed yesterday with Escrivá when recalling that officials have gained purchasing power in recent years and that the inflation scenario is zero, considerations that, he says, will have to be "taken into account" in view of a possible revision of their salaries in 2021 In an interview with COPE, he explained that officials have recovered the losses they suffered during the crisis, comments that seemed to open the way to a possible freeze on officials' salaries.