New materials for the Cajasiete Chair of Social and Cooperative Economy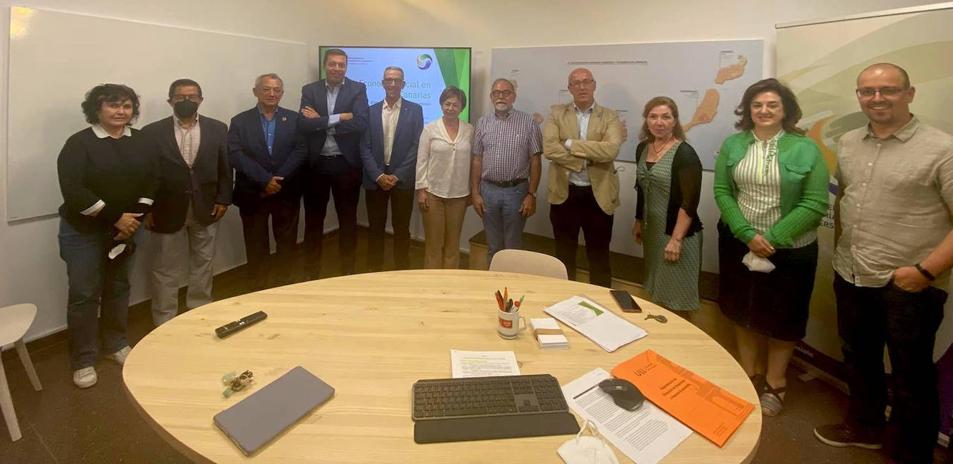 In the space
CESCO Located in the Faculty of Economics, Business and Tourism of the University of La Laguna (ULL), the inauguration of the new materials that are operative in it for the use of those who attend said space has taken place.
Taking advantage of the opening ceremony, a presentation was made on the current situation of the Social Economy in the Canary Islands.
Present at the event were, among other personalities: the rector of the
University ofThe lagoonRosa Mª Aguilar, the director of the
CESCO ChairCándido Román Cervantes and the director of the Strategy, Data and Sustainability Staff of
box sevenCarlos Alberto González Delgado, the vice president of
ASESCANCarlos Sierra Sosa and the dean of the Faculty of Economics, Business and Tourism of the
ULJose A. Garcia Rojas.
CESCO It is the first institution of this nature in the Canary Islands. It arises from the collaboration agreement signed in January 2017, between
box seven and the
UL, framed in the regulations for the creation, organization and operation of institutional and business chairs, approved by the Governing Council of the ULL on October 29, 2015.
Via
CESCO Training in content related to the social and cooperative economy is promoted, with the purpose of fostering the development of a productive sector in which human values ​​and society are prioritized over capital.
In addition, through its activities, it tries to bring students, teachers and society in general closer to the reality of social economy entities and will continue to promote research projects and teaching.