New function of Pica Pica on the Esplanade of the Pier of Puerto de la Cruz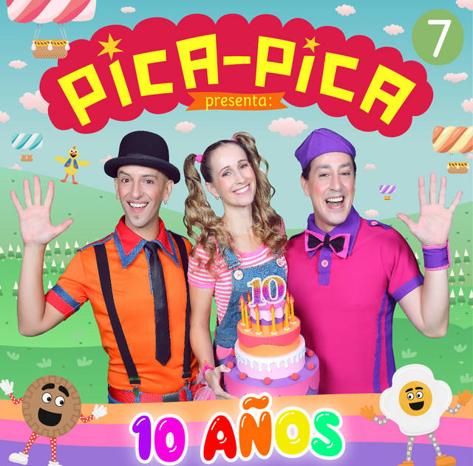 The new appointment with the children's group will be the same July 10, 2022 at 4:30 p.m. Tickets available on Tuesday, June 21 from 11:00 a.m. A new opportunity to enjoy their new show and once again fill the stages with the vitality and smile of the little ones in the house.
Latitud Canarias Cultural, given the sales success of the show "10 years of Pica Pica", puts a new function at the box office of the Puerto De La Cruz Pier that will take place on Sunday, July 10, 2022 at 4:30 p.m. Tickets available for this new function on Tuesday, June 21 from 11:00 a.m.
Thus recovering the fun of the little ones in theaters and auditoriums, and creating family leisure opportunities after the times of the pandemic.
The show '10 years of Pica Pica' is a birthday celebration for the children's group with its audience, which will tour the entire Spanish geography during 2021 and 2022.
His debut took place in Madrid in 2011, continuing with 10 years of uninterrupted tour of Spain and Latin America, with stops in the USA and Morocco. During these years they have published 8 CD's + DVD's, they are on the way to a next work and have broken molds on YouTube, with more than 9,000,000 subscribers and more than 6,000,000,000 views on their channel (Pica Pica Oficial). They are the children's youtubers of the moment.
They come to the Canary Islands from the hand of Latitud Canarias Cultural, a company committed to the island public, which offers a wide variety of shows and artists from all over the national and international geography.
Tickets will be available from Tuesday 21st at 11am at
Canarias7.esEntrees.es, and are now available for the performances of Gran Canaria at the Víctor Jara Theater.
Let's celebrate with the whole family in the Canary Islands the 10 years of Pica Pica.