New evacuations due to the advance of the laundry on La Palma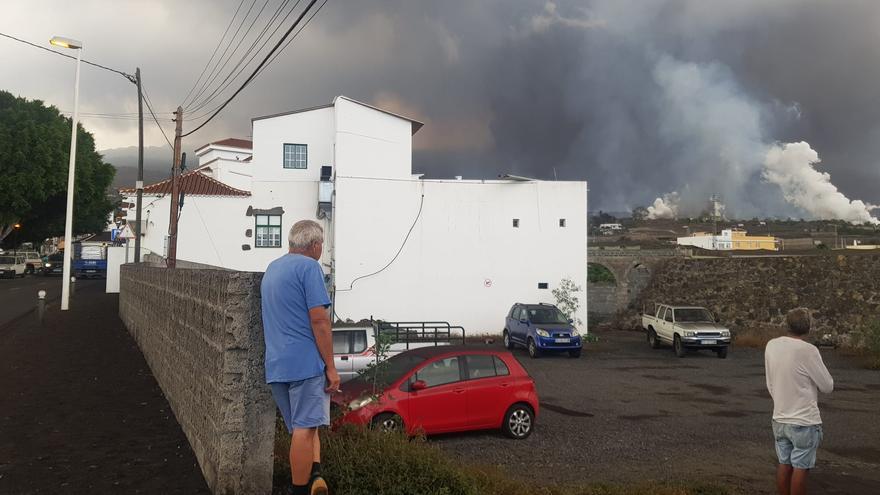 Due to the anticipation of lava flow advance that runs more to the Northwest of La Palma and its proximity to the boundary zone of the perimeter already evacuated, the authorities have proceeded to evacuate the area between Camino de Cruz Chica at the junction with Camino Nicolás Brito País and from this point to the junction with the LP-213 (the Martelas – Kiko House). And descending until the junction with the general highway from Los Llanos de Aridane to Puerto Naos. The streets are included: Camino los Breñuscos, Camino del Monte up to number 21 (included), Camino las Casitas and Camino los Barretos.
(THERE WILL BE EXTENSION)
Instructions to the population
From 1:00 p.m. to 7:00 p.m., the people affected by this evacuation order must vacate their homes, with their belongings and pets, and go to the meeting point located in the Campo de Lucha Camino León de los Llanos de Aridane.

Those people who are unable to collect belongings today will be allowed in subsequent days, gradually and accompanied, provided that security conditions allow it.

Collaborate with the Security Forces in the evacuation.

Stay calm, pass it on to others, and don't spread rumors.

Close all exterior windows and doors, lower blinds. Turn off water, gas and electricity supplies.

Take your documentation (also that of the house) and medicines for daily use, mobile phone and your charger, flashlight and clothing for several days.

Go to the established meeting points.

Only use telephones for what is strictly necessary.

In case of having animals, the evacuation will be carried out following the guidelines of the Animal Action Protocol that will be indicated at the Meeting Point.