New clash between PSOE and Podemos over the veto of evictions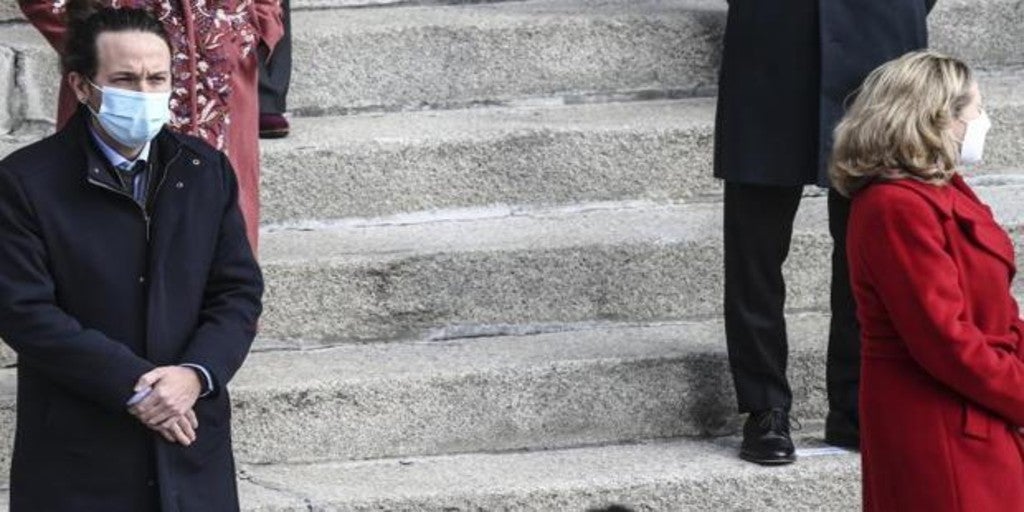 Madrid
Updated:
save

There is nothing firm or definitive in any agreement between PSOE and United We Can. The preparation of the anti-eviction decree, with which Moncloa intends to prohibit them for the most vulnerable households until next May decay The current state of alarm once again divides the Government partners due to the intention of the Socialist ministers to establish some type of compensation for large homeowners.
As ABC announced, there is an intense debate between the socialist and Podemos wings of the Executive regarding a rule, which is by no means closed. The Minister of Transport, José Luis Ábalos, assures that it would get ahead before the end of the year, while Pablo Iglesias has been pressing for its approval since November. The last controversy revolves around the possibility, which has been put on the table by Economy and Justice, of establishing some kind of "compensation" for large homeowners and, in this way, "they do not see their benefits reduced by this average". sources of the negotiation informed EP.
This measure would affect both leasing contracts and real estate « squatted», Although in the latter case the Social Services would be given a period of three months to seek a housing solution for those people who prove a situation of vulnerability. In any case, the current veto on evictions is valid until January 31 and is reduced to non-payment of rent due to situations derived from the current pandemic.
Fear of court
Behind this last controversy, they assure from the socialist wing, is the fear that the royal decree will be appealed before the Constitutional Court and the main recipients of the royal decree will be the first to be harmed, as reported by ABC. Hence they prefer to put together a good text, and relativize the haste of Pablo Iglesias, who already turned this matter into a "casus belli" during the Budgets.
The possibility of a judicial war against the Government by real estate companies is a real possibility. Organizations such as the Association of Real Estate Companies with Rental Assets (Asipa), cross out the future rule as "a serious attack against fundamental constitutional rights" and warn against the fall in investments.