New Charter 100 in Cabinet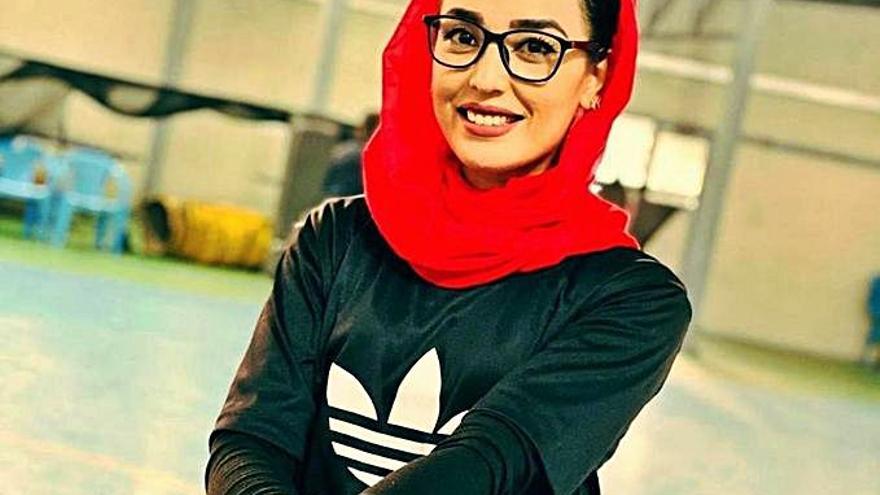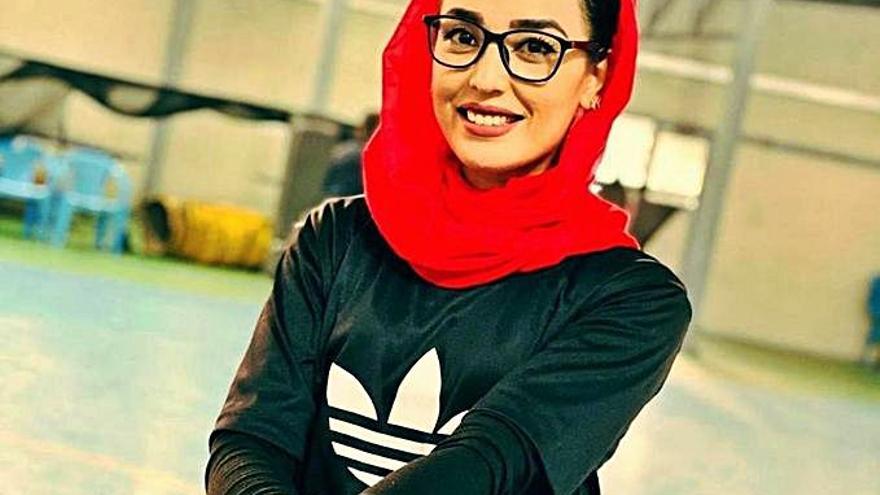 The Charter 100 Gran Canaria Association, which includes businesswomen, entrepreneurs and professionals and whose objective is their professional development and consolidation in all areas of society, today presents its 2021 awards.
The first of them is addressed to Nilofar Bayat, a woman who has distinguished herself for her fight against the Taliban and for the rights of Afghan women. Brave, a law graduate and a worker for the International Committee of the Red Cross, when she was 2 years old, a Taliban bomb hit her home, injuring her entire family and she amputated her leg, which changed her way of seeing life and As an adult, she made a public statement against the Taliban and in favor of the rights of women and, more particularly, of the disabled.
The second prize goes to the Centro Lugo de Cáritas Diocesana, the institution that is distinguished for helping women in prostitution situations or victims of human trafficking for the purpose of sexual exploitation. This organism helps them to regain their dignity, their self-esteem and the ability to make decisions about their lives.
The third award will go to the Emotur Laboratory, specifically, for four university professors distinguished for their contribution to tourism research. Among them, Patricia Picazo, Tatiana David Negre, Arminda Almeida and Julia Nieves Rodríguez. The main objective of his study is to understand the emotions of tourists from the application of neurotourism.
The fourth award goes to Antonio Nicolás Rodríguez, who has promoted the promotion of women in the university environment. He is the creator of the Fernando Pessoa University where different degrees are taught. In its workforce, out of a total of 155 people, 92 are women and 63 are men.
In fifth place, but with the same relevance as the rest, is the award for Pilar Rodríguez, who has distinguished herself by making her genre visible in the Islands on a musical level. She is the director, teacher, music therapist and Founder of the Gran Canaria's Women Band, the only Symphonic Band composed and directed by women in all of Europe. Her fundamental work lies in the visibility of Canarian music women, both as a director, as a composer or performer.
Caixabank will today receive the Charter 100 to the company that has distinguished itself for its support for the leadership of professional women. This institution is committed to the socio-economic development of the Canary Islands and encourages the presence of women in managerial positions.
Begoña Santana has been awarded for supporting women in sport, for her career in this field, for her dedication to women's sports, for taking Gran Canaria basketball to the top of the competitions in its different modalities and, especially, for being a fighting woman who conquers day by day opportunities for girls and young women.
Aid to prostituted or exploited women
The Lugo Center (Cáritas Diocesana) supports women in prostitution situations or victims of human trafficking for sexual exploitation. |
Promote the presence of women in managerial positions
CaixaBank is committed to the socio-economic development of the Canary Islands and encourages the presence of women in managerial positions, betting on training, leadership and diversity. |
Professor in Tourism Research
Dr. Patricia Picazo, Tatiana David Negre, Arminda Almeida and Julia Nieves Rodriguez investigate the emotions of tourists through neurotourism. |
Understanding tourists: neotourism
Dr. Patricia Picazo, Tatiana David Negre, Arminda Almeida and Julia Nieves Rodriguez investigate the emotions of tourists through neurotourism. |
Emotur laboratory and tourism
Dr. Patricia Picazo, Tatiana David Negre, Arminda Almeida and Julia Nieves Rodriguez investigate the emotions of tourists through neurotourism. |
Industry of emotions
Dr. Patricia Picazo, Tatiana David Negre, Arminda Almeida and Julia Nieves Rodriguez investigate the emotions of tourists through neurotourism. |
Make Canarian women visible in music
Pilar Rodríguez gives visibility to the island woman in the musical environment, both as a director, composer or performer. |
Support for women's sports
Begoña Santana receives the Charter 2021 for her sports career, for giving herself to the female team and for taking basketball to the top. |
Promotion of women in the university environment
Antonio Nicolás Rodríguez has received the Charter 100 for promoting women in the university. He has created the Fernando Pessoa Canarias University with various university degrees and a workforce of 155 people with 92 women. |